Department of Environmental Management: Stay Away from Dorian's Waves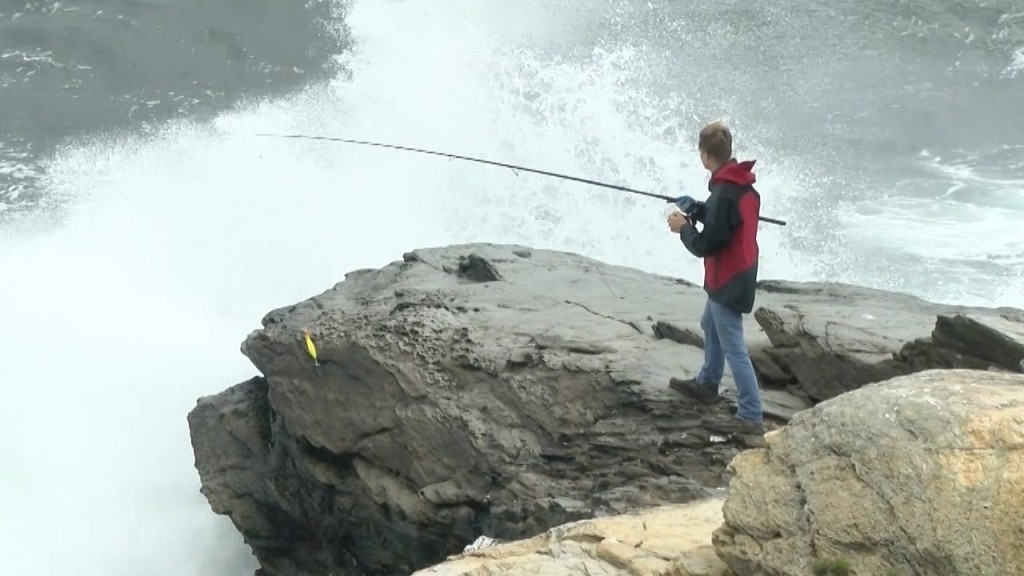 By: Tim Studebaker
Facebook: @TStudebakerABC6
Twitter: @TStudebakerABC6
Email: tstudebaker@abc6.com
JAMESTOWN, R.I. (WLNE) – Crowds are flocking to Beavertail State Park in Jamestown to watch the waves crashing on the rocks. It's a spectacle that brings people here, even when there isn't a storm brewing.
Joan Burke says, "We love to watch the birds. Just relax. We usually read, but today it's a little too windy for that."
As Dorian gets closer and closer, the winds are picking up and the waves are getting bigger.
Joe Burke says, "The gentleman we were just talking… was saying the white caps are starting to appear more and more, by the hour."
While the waves may be beautiful to watch from a distance, the Rhode Island DEM wants to remind everyone not to get too close. That's because they say the majority of storm related deaths they see happen along rocky shorelines.
RI State Parks Associate Administrator Jennifer Ogren says, "We've had a fatality every year for the last five years. Most of these are fishermen or people that are just coming to wave watch."
She says it's best to stay off of wet rocks, and if you can feel the sea spray from the waves, you're still too close.
Ogren says, "Your life is worth more than a fish and more than that amazing selfie."
She says the DEM does what it can to make the public aware of the dangers, but with over 400 miles of coastline in the state, they can't put a sign up everywhere.
Ogren says, "Any of the really dangerous locations, especially in our state parks system, we do have signs that prohibit people from entering the water. But, when you don't see a sign, that doesn't necessarily mean that that's safe."
She also says lifeguards are no longer on duty, and it's best to stay out of the water.
© WLNE-TV / ABC6 2019