Department of Revenue Update on Tax Refunds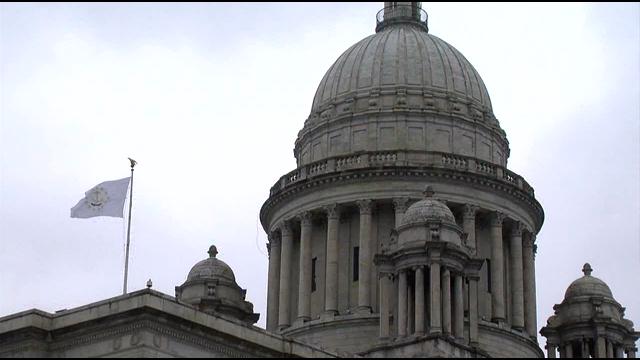 PROVIDENCE, R.I (WLNE) – Despite the coronavirus pandemic and the resulting decline in revenues that is affecting many states across the country, The Rhode Island Division of Taxation continues to issue state tax refunds on schedule.
According to Governor Raimondo, the decline in revenue in no way impairs the state's ability to issue state tax refunds.
Some key points made by the division are:
The Division regularly updates its "Where's my tax refund?" online tool to provide
taxpayers with the status of their refunds. The tool is available through the following link:
https://www.ri.gov/taxation/refund/
The Division strongly encourages taxpayers and tax preparers to file electronically, rather
than on paper. E-filing saves time, results in fewer errors, and generates a refund more
quickly (assuming that the taxpayer is owed a refund and has filed a complete and
accurate return).
The Division is a partner, with the Internal Revenue Service, state tax agencies, and
others, in the Security Summit. Security Summit partners work together to combat identity
theft and fight other scams to protect the nation's taxpayers. The Division uses multiple
screens and other tools to detect and prevent refund fraud and related identity theft. A
return that is flagged due to potential fraud can take longer to process.
The Division has continued to operate throughout the pandemic. However, to help prevent
the spread of the coronavirus, the Division strongly encourages taxpayers, tax preparers,
and others to use its website, phone system, email system, and portal, rather than visit
the office. Virtually all services the Division provides are available via the agency's
website, phone system email system, and portal. After checking the Division's "Where's
my refund?" online tool, taxpayers who still need to contact the Division about their refunds
should email: Tax.Assist@tax.ri.gov or phone (401) 574-8829, option #3. For a more
detailed list of email and phone contacts: http://www.tax.ri.gov/contact/.
The latest statistics from the Division of Taxation can be viewed in the table below.
The division says it is important to note that the last filing season, taxpayers were aware that the deadline was April 15th.
This season, the deadline was postponed to July 15th, giving taxpayers three more months to prepare and file returns.
To keep up with the latest information about Rhode Island state taxes amid the pandemic, see the Division's special COVID-19 webpage: http://www.tax.ri.gov/COVID/.
©WLNE-TV/ABC6 2020