DePaul Ends Five-Game Losing Streak, Stuns Providence With Late Comeback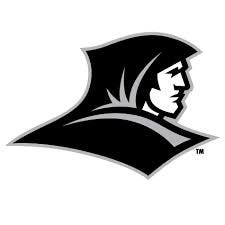 ROSEMONT, Ill. (AP) – Billy Garrett Jr. scored seven of his 14 points in the final 28 seconds and his 3-point play with 4.7 seconds left lifted DePaul over Providence 64-63 on Tuesday night, ending its five-game losing streak.
Providence's long pass on an inbounds play was tipped away and Tre'Darius McCallum chased it down near the other baseline. Garrett got it in the backcourt, drove the left side of the lane and made an up-and-under reverse layup to tie it. He was fouled on the play and hit the free throw.
Kyron Cartwright missed a layup on the other end.
Cyrus Brandon and Eli Cain scored 10 apiece for DePaul (8-9, 1-3 Big East), which scored 27 points off of 20 Providence turnovers.
Trailing by nine at halftime, DePaul closed to 55-47 on Garrett's 3-pointer, then trailed by three, 58-55, after Devin Gage's layup with 1:22 left. Garrett's jumper made it a two-point game with 28 seconds to go.
Bullock scored 18, Emmitt Holt had 13 and Isaiah Jackson 12 for Providence (11-7, 1-4), which has lost two straight.
AP-WF-01-11-17 0452GMT