Dept. of Health, DEM warn of toxic algae in Roger Williams Park lake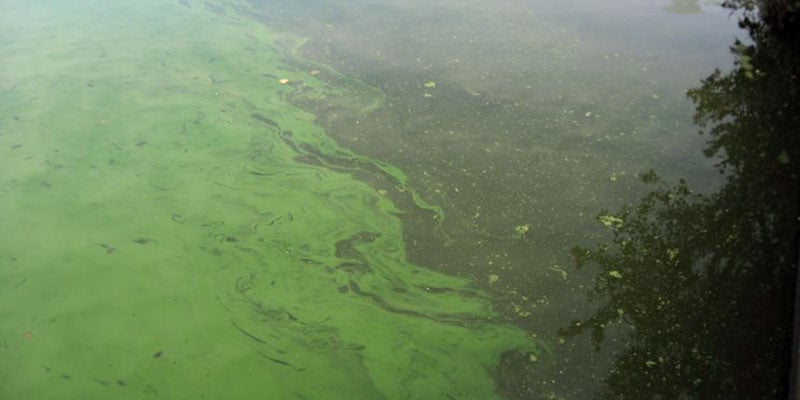 PROVIDENCE, R.I. (WLNE) The Rhode Island Department of Health and Department of Environmental Management are advising residents to avoid Willow Lake in Roger Williams Park, due the presence of blue-green algae.
The algae can produce a toxin that is harmful to both pets and people. Water-based activities such as kayaking and fishing should be avoided. The algae can cause skin irritation, and if ingested, can cause stomach ache, diarrhea, and nausea. In more serious cases, it's caused liver and nervous system damage, and may have a more pronounced effect in children and pets.
Pet owners are advised to keep their pets from drinking or swimming in the pond.
The departments have advised anyone who comes into contact with the water to shower and change their clothes as soon as possible.
Pets should similarly be washed to prevent them from licking the algae off their fur.
Residents are advised the algae may be found in other bodies of water in the state. The algae may appear as "green paint, thick pea soup, or green cottage cheese," the departments said.
Anyone that suspects they've seen the algae should contact the DEM's Office of Water Resources at 222-4700 or DEM.OWRCyano@dem.ri.gov, and if possible, provide pictures.
©WLNE-TV/ABC 6 2020