DeSimone sworn in as Attleboro mayor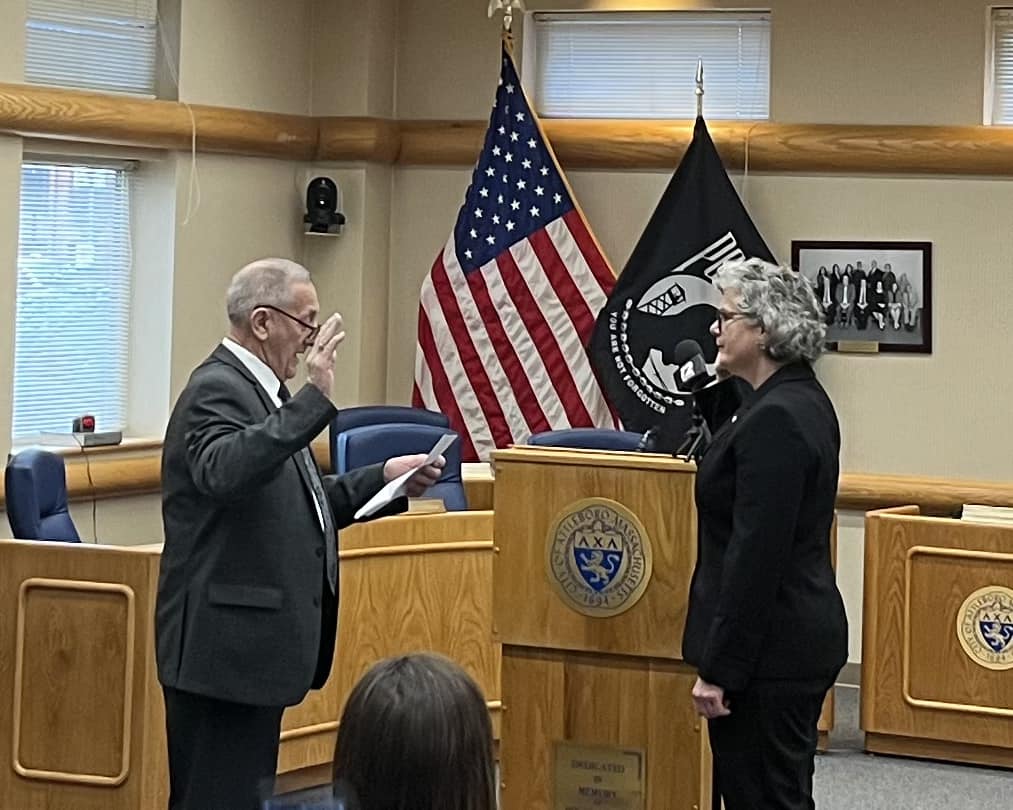 ATTLEBORO, Mass. (WLNE) — Attleboro's mayor-elect was sworn into office on Saturday morning.
Cathleen DeSimone was sworn in at City Hall while residents and town officials attended the ceremony.
She was recently appointed in a special election after Paul Heroux left office to take the position of Bristol County Sherriff.
DeSimone told ABC6 News she wouldn't change much of the work he did while in office but hopes to build off of it.
She highlighted concepts including redeveloping downtown, attracting more businesses and filling key positions.
"Firstly, the budget. And then, second — a close second — is to fill key positions, one being the budget director," DeSimone said.
"We need a director for the Council of Aging. And then, we need a personnel director. So, three key positions that need to be filled as soon as possible