Despite parole, O.J. Simpson no where near prison release.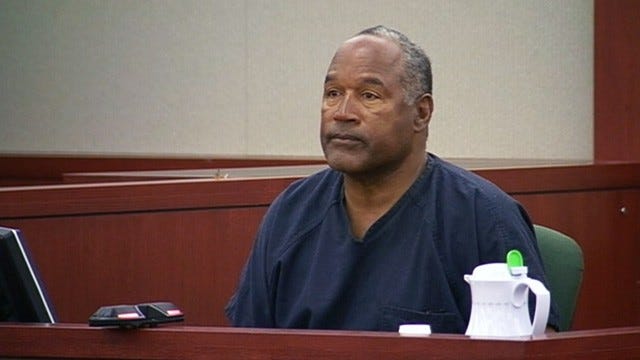 Alexandra Siegel
Today, the Nevada Board of Parole Commissioners granted O.J. Simpson parole on some of his 2008 convictions involving kidnapping and armed robbery. Last Thursday Simpson appeared before a Nevada parole panel and pleaded for clemency. Simpson had no disciplinary actions against him at the Lovelock Correctional Center, where he is serving his sentence, and expressed having feelings of regret for his actions.
However, despite this small victory Simpson will remain in prison as he still has to face four more years in jail on sentences that had been ordered to run consecutively.
Once his parole comes into effect on October 2nd, Simpson will begin serving his four concurrent sentences that were imposed for use of a weapon during the 2007 robbery. Simpson will have to wait another year before he is able to have a parole hearing on those sentences. He will also have to serve two more consecutive terms for assault with a deadly weapon.
Simpson's only chance at being released from prison is if it was decided that he deserved a new trial. The choice is in the hands of Clark County District Judge Linda Marie Bell, but she has yet to issue a decision. In the event of Bell ruling in Simpson's favor, prosecutors would have their own decision to make; retry him, offer a plea deal or set him free.
Graphic courtesy of abcnews