Details For Tribal Casino In Taunton Unveiled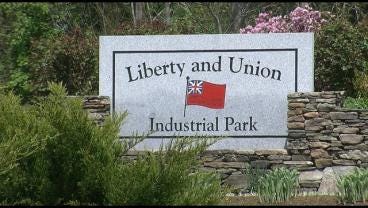 City leaders and members of the Mashpee Wampanoag tribe announced where their tribal casino would go, what it would look like and how many jobs it would create, but they still have a lot of hurdles to go through before construction can begin.
Their plans include a water park, three hotels, shops and restaurants on land just off of Rt. 24 at the Liberty and Union Industrial Park.
"Taunton badly needs a boost and this project can provide just that," Mayor Thomas Hoye said at a press conference.
He touted the benefits of having a resort style casino come to Taunton. He says it would mean development, jobs and money.
"I think we're all going to benefit from it," Wampanoag Chairman Cedric Cromwell said. "Millions of dollars in revenue, many jobs, which are very important."
The tribe plans to sink $500 million into the casino, which would be built in phases over 5 years. In order to put a shovel in the ground, they need to reach an agreement with the Governor of Massachusetts by July. If they do, they say the casino would create 1,000 construction jobs and 2,500 permanent jobs.
However, in the audience, there was one man who sees things from a different view, the view that would be outside his door if the casino goes up.
"It'll be right out my front window," Frank Lagace, a homeowner said. "I'll be able to look at the lights of whatever the casino will be. The traffic is going to be on this street."
Lagace has lived in his home on Stevens Street since 1965, and having a casino in the front yard was never part of the plan.
"Having something like this across the street is going to destroy the value of our home," Lagace said. "I'm speechless. It's very difficult for me."
City leaders say they are in talks with homeowners, but Frank has not heard from them yet. When he does, he hopes they will listen to his side.
"There are benefits of it," Lagace said. "But the risks and the downsides outweigh those benefits for the people of Taunton."
There will be a public forum on the issue at Taunton High School on Saturday, May 5th.