Details in Middletown fatal pedestrian crash reveal a family tragedy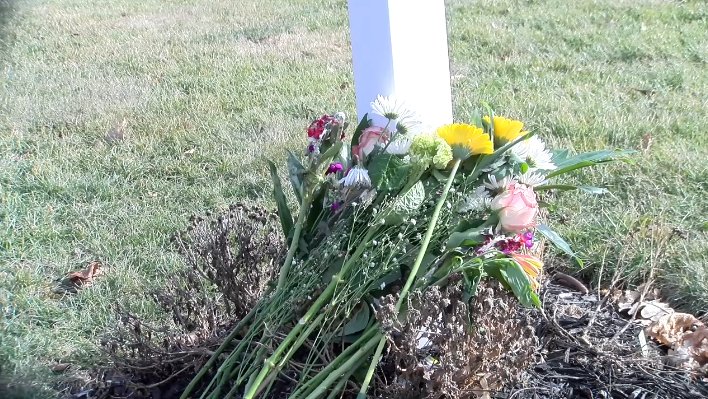 MIDDLETOWN, R.I. (WLNE): An 80-year-old woman died and a man is seriously injured after a driver pulled out of a driveway in Middletown on Saturday.
According to the victim's son, the driver, Christine Mouligne, from Florida, was visiting her son, Tristan Mouligne on Ward Avenue.
Paul Mackin said his mother, Gertrude Mackin, 80, lived across the street from Tristan Mouligne.
Christine Mouligne was backing out of her son's driveway around 2:30 p.m. in her Jeep Cherokee when she struck her son and his neighbor across the street, who she was close friends with.
According to the Middletown Police Department, Mackin died at the scene and the driver's son, Tristan Mouligne, is in the hospital with serious injuries.
"They are dealing with a tragedy themselves and I know it was an accident. They were good friends. I'm sure it's going to be a hard thing for that family to deal with as well," Paul Mackin said.
Mackin wants his mother to be remembered for touching the lives of so many.
"She was a wonderful person," Mackin said. "She touched a lot of hearts, family, friends, and this community."
On Mackin's spare time she would go to the flower shows in Newport and even had a flower garden of her own, according to her son.
Paul Mackin is a stepson but has always considered Gertrude a mother. He said she was happily married to his father for 37 years before he passed away in November.
"They are definitely together, I'm sure of that," Mackin said. "My sister did talk to her yesterday and she was in good spirits. She was looking forward to taking a plane trip to Las Vegas with my aunt. My father and her would go there once a year for March Madness. She played the slot machines and my dad watched the basketball games. To hear she was in good spirits is good to hear."
Mackin leaves behind 4 children and many grandchildren.