Diallo Notches Double-Double, PC Finishes Preseason On High Note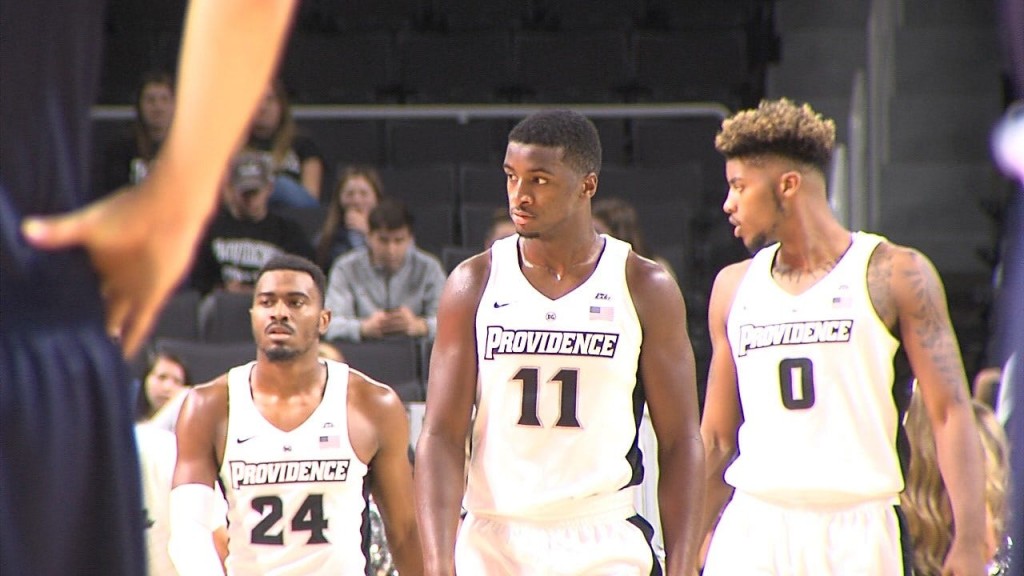 The Providence College men's basketball team impressed in their final exhibition game as it defeated Baruch College, 87-53, at the Dunkin Donuts Center on Saturday afternoon.
The Friars were led by sophomore guard Alpha Diallo (New York, N.Y.) who finished with a double-double. Diallo scored 22 points, corralled 14 rebounds, and shot 9-for-18 from the field.
Freshman Makai Ashton-Langford (Worcester, Mass.) scored 14 points and totaled seven rebounds off the bench while freshman Nate Watson (Arlington, Va.) added 10 points on 4-for-4 shooting.
In the first half Providence used their size, speed, and athleticism to build a 41-24 lead at the break.
Over the first 20 minutes the Friars' held a 28 to 17 rebounding advantage. On the offensive glass, the trio of Diallo, Isaiah Jackson (Gainesville, Fla.), and Kalif Young (Vaughan, Ontario) provided the Friars with a multitude of second chance opportunities.
Diallo, Jackson, and Young combined for 10 offensive rebounds in the first half helping the Friars to 13-second chance points.
In the second half Providence heated up, shooting 53 percent from the field.
Leading 45-28 with less than 19 minutes to play, the Friars' went on a 15-2 run to increase their advantage to 25.
The push was started by Diallo who stole a cross court pass and finished with a dunk at the other end. Minutes later, Ashton-Langford capped off the run with a steal and slam of his own to give the Friars a 60-30 lead.
All game long Providence was dominant inside. For the contest the Friars finished with 42 points in the paint.
Bryler Paige paced the Bearcats offense scoring 14 points.
Providence will begin the regular season portion of their schedule this Friday, November 10th when they take on Houston Baptist at Alumni Hall on the Providence College campus.