Dice-K Delivers And Big Papi Goes Deep As Sox Beat The A's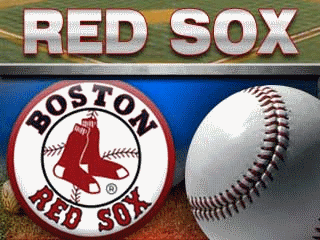 BOSTON (AP) – David Ortiz hit a two-run homer to help Boston
rally for the second straight game, and Daisuke Matsuzaka settled
down to beat the Oakland Athletics 6-4 on Wednesday night.
One night after scoring nine straight runs to overcome a 4-0
deficit, the Red Sox spotted the A's three runs in the top of the
first and then scored the next six. Kevin Youkilis had a two-run
single in the first inning, then Ortiz made it 4-3 in the fifth
with a drive down the right-field line.
Matsuzaka (4-2) allowed 10 hits and walked none, striking out
seven in all. He gave up back-to-back doubles to Daric Barton and
Ryan Sweeney before Kurt Suzuki's two-run homer in the first gave
Oakland a 3-0 lead.
Ben Sheets (2-4) took the loss.
(Copyright 2010 by The Associated Press. All Rights Reserved.)