DiPalma to serve on transportation committee at conference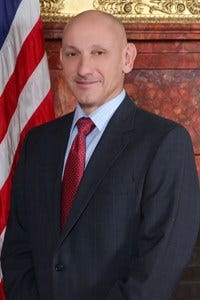 By The Associated Press
PROVIDENCE, R.I. (AP) _ Rhode Island state Sen. Louis DiPalma has been appointed to the Transportation Policy Committee at the Council of State Governments' Eastern Regional Conference.
The committee focuses on creating a safe national transportation system and supporting policies that will ensure investment in the region's transportation infrastructure.
DiPalma, a Democrat, says investment in bridges and roads creates jobs, makes sure employees can get to work and attracts businesses to the state.
The purpose of the conference is to for state policy makers, business leaders and the academic community to exchange ideas.
The 18 jurisdictions in the region include the 11 northeastern states, Puerto Rico, the U.S. Virgin Islands, and the Canadian provinces of Quebec, New Brunswick, Ontario, Nova Scotia and Prince Edward Island.
The conference will take place Aug. 16-19 in Wilmington, Delaware.
© The Associated Press / WLNE-TV 2015