Discount carrier cancels all weekend flights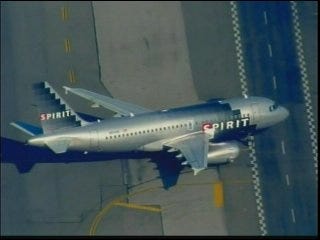 FORT LAUDERDALE, Fla. (AP) – Spirit Airlines says it's canceling
all of its Sunday flights after its pilots went on strike.
Pilots walked out Saturday morning in a pay dispute with the
small, Florida-based discount airline. The strike has already
stranded thousands of travelers.
Spirit says it is refunding tickets and trying to get passengers
onto flights on other carriers. Spirit carries about 16,000
passengers a day, many of them between the Eastern U.S. and the
Caribbean and Latin America.