Disgraced CF mayor reports to prison in Maryland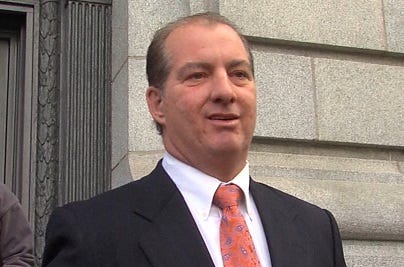 Dee DeQuattro
Former Central Falls Mayor Charles Moreau reported to prison in Maryland on Monday.
Moreau who pleaded guilty to a federal corruption charge in the fall of 2012 reported to the Federal Correction Institute in Cumberland, Maryland around noon to serve out his two year sentence.
Moreau was sentenced to serve two years for giving a no-bid contract to his friend Michael Bouthilette in exchange for a discounted boiler and free repairs on his home.
Bouthilette's sentence for giving gifts was creative but involved no prison time. He was sentenced to do 2,000 hours of free work in the city of Central Falls over the next year.
Moreau will be serving his sentence in the same prison that Joseph Burchfield a former North Providence Councilman will be serving his 64 month sentence stemming from corruption charges.