Disruptive Johnston turkeys captured, released in wild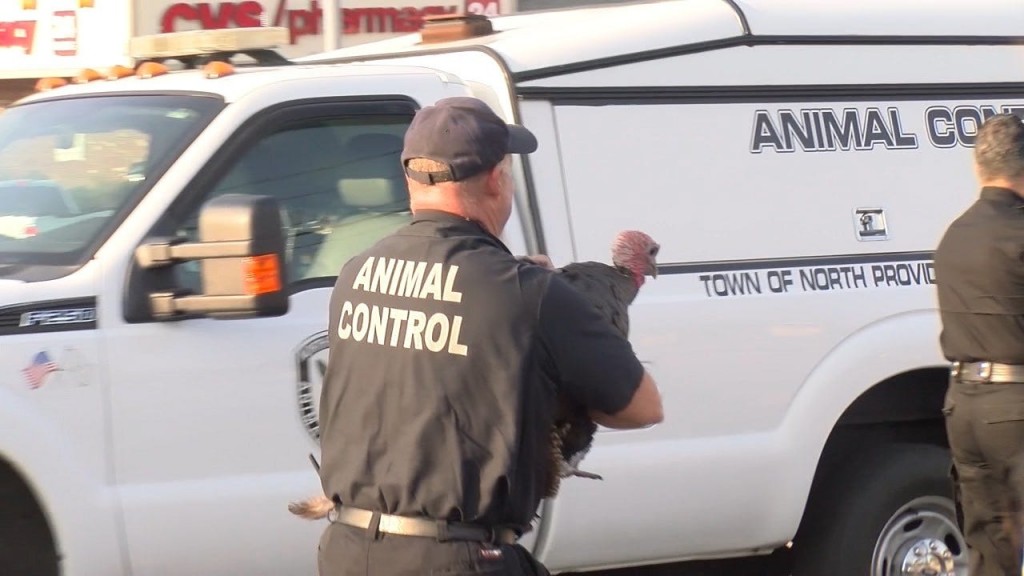 By: Scott Cook
Email: scook@abc6.com
Twitter: @JScottCook
JOHNSTON, R.I. (WLNE) — After months of holding up traffic, loitering outside of local businesses, and snooping through neighbors yards, the infamous Johnston turkeys have been shooed out of the city and relocated in the wild.
"From what I understand, they were standing in the middle of the road this morning, and a semi-truck stopped and started blowing it's air horn at them, and they just kind of stood there," said Johnston's Mayor, Joe Polisena, explaining the turkey's lack of fear.
Three wild male turkeys have made the intersection of Atwood Ave. and Hartford Ave. their temporary home, drawing lots of attention from neighbors and lots of honks from frustrated drivers.
"I was very, very concerned about a car accident, or people getting out of their cars to shuffle them along and then the person getting hit by a car," explained Mayor Polisena.
Mayor Polisena obtained a permit from the Rhode Island Department of Environmental Management to capture the turkeys and relocate them to nearby Snake Den State Park.
Tuesday morning, animal control officers caught two of the three turkeys.
The third one led officers, the mayor, and a handful of local media on a chase through town.
"They're fast!" said Polisena. "They are really fast! People say turkeys are stupid, but they're not that stupid because he would see us coming and would run from here to a half a mile up the road in a matter of seconds."
The two birds who were caught, were held in cages in animal control cars, with the hope that the third one would eventually come back to find his friends.
But after a few hours, they were taken to Snake Den Park and released, before the third culprit could be caught.
"They've got 11-hundred acres to roam around, there are corn fields up there, so they'll probably come back [to town] about 50 lbs. heavier, just in time for Thanksgiving!" said Polisena.
As of 1:30pm Tuesday afternoon, animal control was still pursuing the third turkey.