Distance learning camp created for children with working parents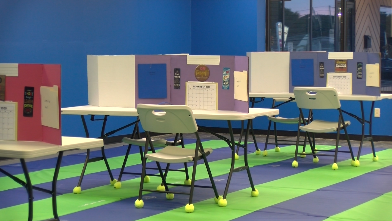 WEST WARWICK, R.I. (WLNE) – As many districts plan for a return to school that involves distance learning, some parents who have to go to work are struggling to find a safe place for their children to distance learn.
"Many of our families who come to our summer camp expressed concern about a place for their children and asked if I was planning on doing anything," said Michael Cellucci, who owns a martial arts studio in West Warwick.
When he realized there was a growing need for help with distance learning, he designed a camp specifically for students who will undergo virtual learning.
"It's going to be second grade and up. The big thing is we need kids that can read most of their directions," said Cellucci.
He and his staff are not certified teachers or tutors. They will not be homeschooling students, but rather, assisting them with distance learning.
"We're going to make sure they're completing their work. We're going to have everybody's schedules written out on our whiteboards, and making sure that kids are getting on meetings on time," said Cellucci.
He said the camp will follow the Rhode Island coronaviurs safety guidelines for camps. Only 12 students can participate at once, plus three counselors. Counselors will wear masks, students do not have to. Students will be spaced out around the room. Certain areas will be sanitized every two hours.
The camp costs $40 a day per child and includes after school activities such as martial arts, dance, or dodge ball.