Distasio's One-Hit Gem Leads URI Baseball Past Fordham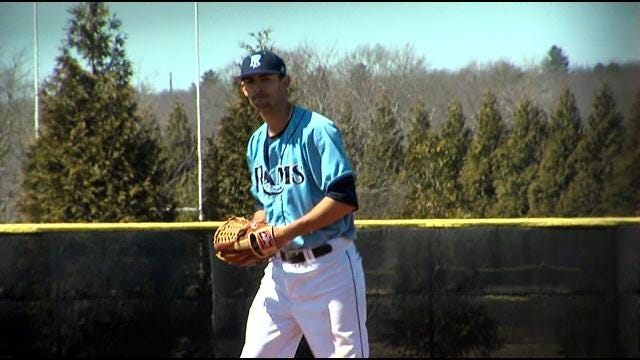 University of Rhode Island Press Release
Kingston, RI – Rhode Island (6-20, 2-5) first got on the board in the bottom of the third when Jonathan Nazarko worked an 0-2 count full and then drove a ball through the left side for a leadoff single. Nazarko then stole second and advanced to third on a sacrifice bunt by RJ Warnock before crossing the plate on a sac-fly by Tim Caputo.
Fordham (12-16, 4-5) threatened in the top of the fourth, loading the bases via three walks, but Lou Distasio responded with back-to-back strikeouts to get Rhody out of the jam.
From there, neither team was able to do much offensively until the bottom of the seventh when a two-out rally resulted in Rhody's second run of the game. Mike Sherburne and Dan Hetzel singled through the left side in consecutive at-bats to set up Nazarko's run-scoring single up the middle. Sherburne scored on the play to put Rhody ahead 2-0.
Distasio went on to retire the next six Fordham batters in order, giving Rhode Island its first shutout victory of the season.