Divine sighting captivates North Prov. community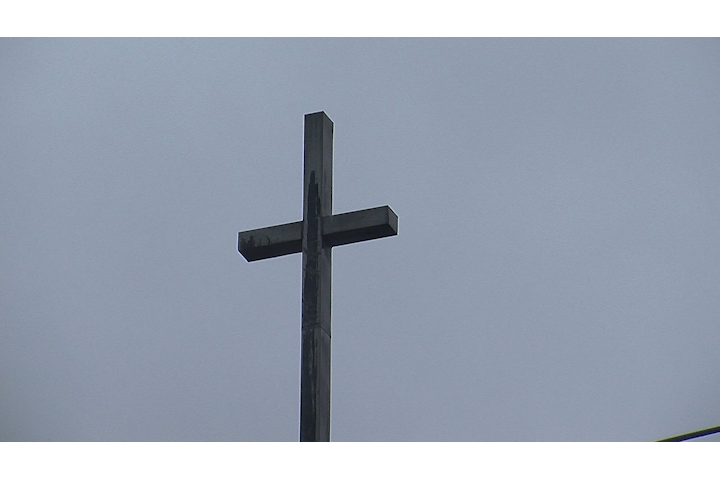 By: Robert Bumsted
rBumsted@ABC6.com
@rBumstedABC6
It was a sight that stopped traffic, and brought believers to their knees. Many people in North Providence say a figure depicting the Virgin Mary suddenly appeared on top of a church.
The figure appeared as a mark left behind by the rain on Friday on the cross above The Church of the Presentation of the Blessed Mary on Mineral Spring Ave.
As word spread about the sighting, hundreds stopped to pray, take pictures and admire the sight. "I think we needed something like this in this State," said Nancy Halpin as she looked up at the cross. "Everything is always negative, you know?"
Traffic along the street slowed to a crawl for much of the day as drivers slowed, often stopping, to look up at the chuch.
According to the Catholic Church, only a Bishop can verify such a sighting is due to divine power. Calls to the church and the Catholic Diocese for comment were not answered on Friday.