DMV computer upgrades delayed again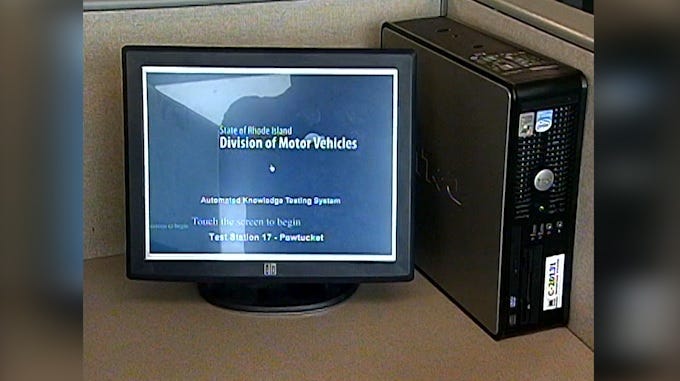 Nicole Gerber
@nicolegerber
In 2006 state lawmakers approved a $9 million project with Hewlett–Packard to upgrade computers at the Rhode Island DMV. The system was already 20 years old at that time.
Because of delays costs have gone up to at least $15 million. And though the project was supposed to wrap up in 2010, it still hasn't been done.
"The current contract amendment is for may of 2014, we will not meet that date," said Department of Administration Director Richard Licht. He also said the delays have come from testing modules sent from HP that haven't been working.
"Hewlett–Packard we do believe is responsible to deliver what we asked for. They believe they can, they themselves are somewhat disappointed that it hasn't happened yet, he said.
But no one is more disappointed than the DMV customers, who are losing time and money, waiting in long lines, and paying a $1.50 surcharge to fund the project.
"It's the typical standard in Rhode Island, everything's always late nothing's ever on time," Dave Withers of Cranston.
"Any other state you go to in this country you're in and out of the registry in a half hour, not in Rhode Island," said Sandra Dibiasio of Cranston.
"I share their frustration…" said Licht. "This is not an excuse because they don't care who is running the government, they want the government to deliver a service to them."
The DOA is working with HP to uncover what the root problem is. Once they determine that, they will create a new timetable with a projected end date.
At this point the DOA is talking about making some upgrades to the current, outdated DMV computers, just to keep the system afloat while HP works on the overhaul.
(c) WLNE-TV 2014