Documents: PawSox stadium would have posed challenges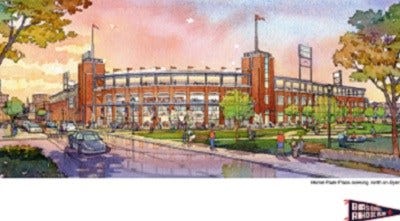 By The Associated Press
news@abc6.com
PROVIDENCE, R.I. (AP) _ Feasibility studies reveal that there would have been significant urban design and environmental challenges if a proposed ballpark for the Pawtucket Red Sox was built on downtown Providence land.
An assessment by a consulting firm obtained Tuesday by The Associated Press through a public records request says the stadium would be empty the majority of the year, and people may not feel safe walking in that area.
The assessment says this is an inherent challenge associated with integrating stadiums within thriving urban districts.
The assessment also says the stadium's field lighting could conflict with a planned expansion of WaterFire, the public art display.
The deal to build a waterfront ballpark for the Triple-A team died last month after state officials determined there were too many obstacles at the proposed site.
(C) The Associated Press 2015