Dog gets loose, steals kid's sandwich, held at Cohasset Police Station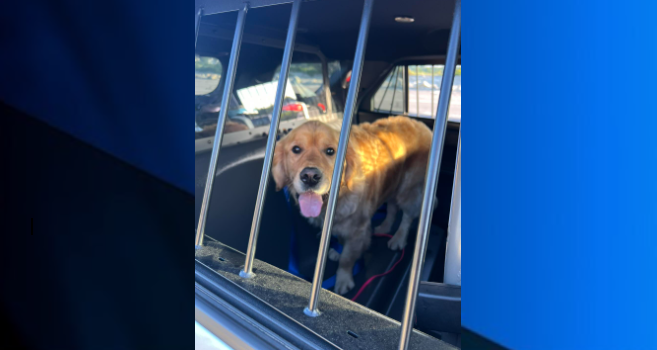 COHASSET, Mass. (WLNE) — The Cohasset Police Department said they captured a deviant dog on a feeding frenzy on Tuesday.
Police said the golden retriever left its yard when its electric fence broke and went straight to Sandy Beach.
It was there, police said, the dog stole a child's sandwich and was caught by another beach-goer shortly after.
That person called a Natural Resources Officer to get the dog, but not before it took off again.
When the officer arrived, they said the dog took off once more but was caught and "booked" at the Cohasset Police Department.
At around 7:30 p.m. on Tuesday, the dog's owners got it from the station and brought it home.