Dog Mauls12-Year-Old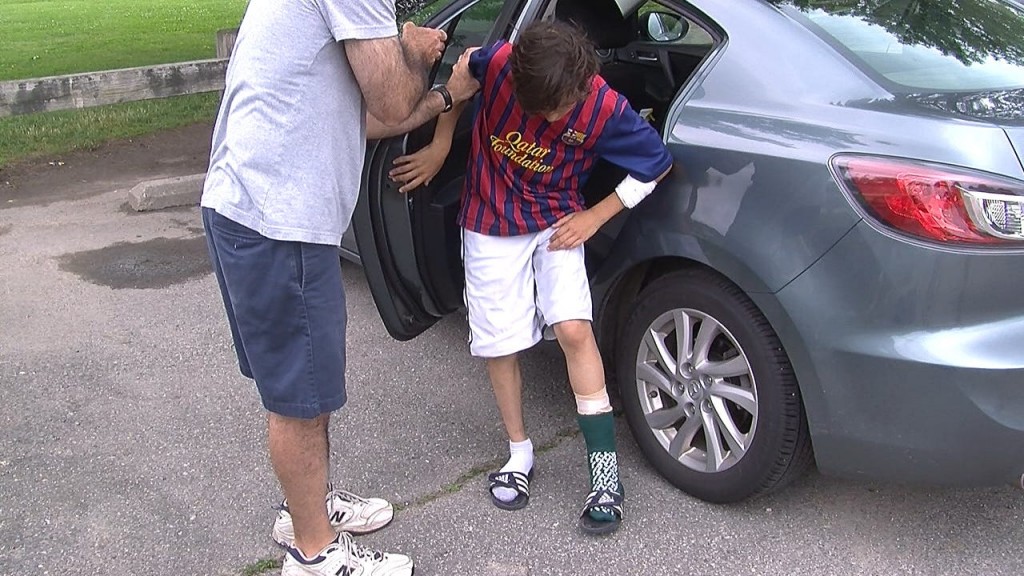 By Dana Griffin
dgriffin@abc6.com
Twelve–year–old Jason Feit was practicing with his baseball team at the Gano Street Baseball Park in Providence Saturday, when an aggressive dog came out of nowhere. Somehow the animal managed to get through a gate opening and attacked Jason.
The dog first bit his leg; then when Jason fell, it took a chunk out of his arm.
Feit said, "I couldn't really keep track of time but from what I could tell, I was probably screaming ten straight minutes."
Luckily, his coach was able to get the dog off him.
"It looked sort of a chocolate lab, pit-bull-mix. Dark–brown fur and a chain collar," Feit described.
The dog's owner apparently took off. Police are now looking for him.
This weekend, animal control director David Holden sifted through ten dog bite reports.
"I think they're more afraid of liability than anything else," said Holden.
He says it's important to find the dog because they need to test it for rabies.
Jason's father, Dave Feit is pleading with the dog owner to notify police.
"I just want to find this dog and make sure it doesn't have rabies and make sure it doesn't hurt anybody else," said Feit.
(C) WLNE-TV 2013