Dog rescued from overnight fire in Richmond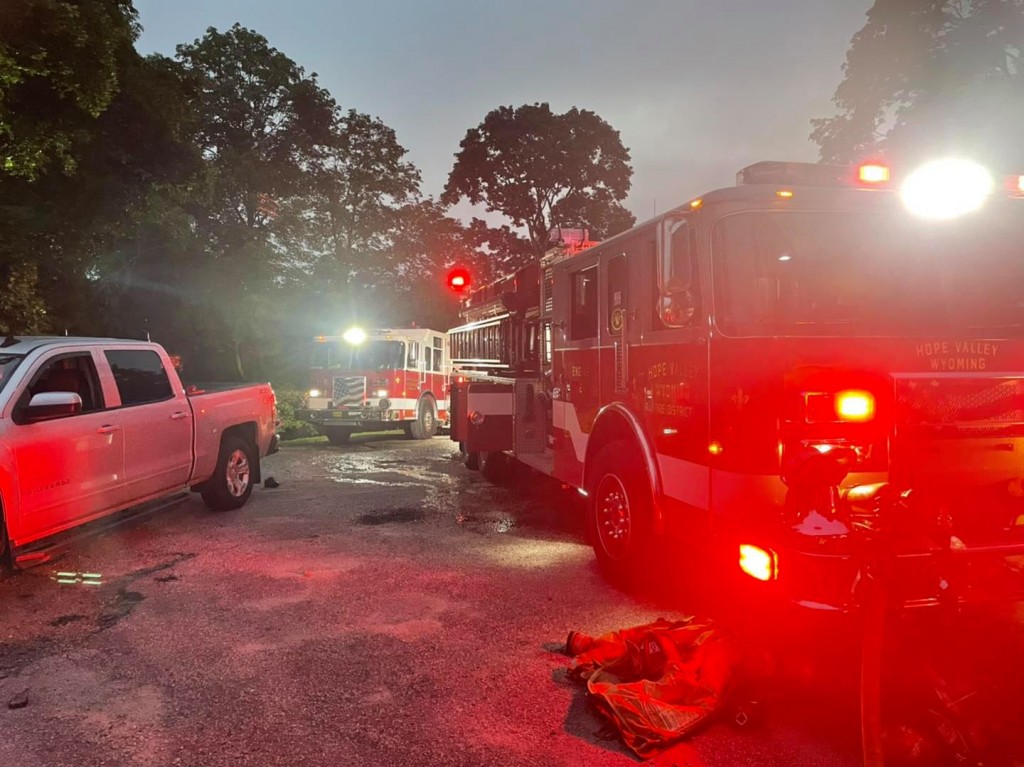 RICHMOND, R.I. (WLNE)- A dog was rescued from a fire that broke out overnight in Richmond.
Firefighters from the Hope Valley Fire Department responded to Main Street near Spring Street for a report of a structure fire, according to a post on the department's Facebook Page.
It took officials just 10 minutes to knock down the fire, limiting damage to either end of the home.
During a search of the home, firefighters rescued a dog, who then received treatment at the scene with an animal CPR kit.
The dog is alive and okay in veterinary care.
The Red Cross has been called to assist the family at the scene.
The department did not report any injuries.