Dogs travel thousands of miles to find New England forever home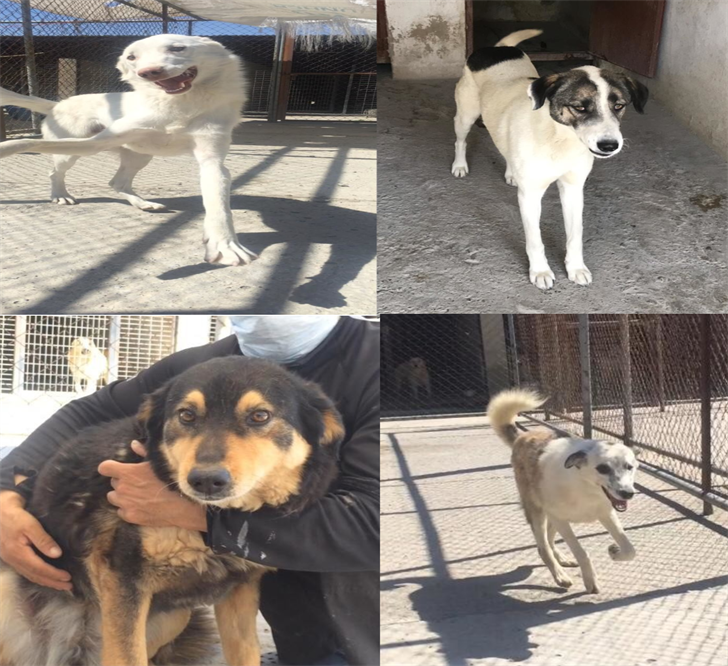 Email: News@abc6.com
Twitter: @ABC6
MIDDLETOWN, R.I. (WLNE) – After traveling thousands of miles from Kabul, Afghanistan to Rhode Island, four pups are looking for a new home.
The Potter League for Animals welcomed four new dogs Thursday afternoon. The pups, started their journey all the way from Kabul, Afghanistan, and after 20 hours of travel, landed in New York before heading into a van and booked it for the Middletown shelter.
The program is a partnership with Nowzad, the first ever animal shelter and rescue resource center in Afghanistan. The Potter League for Animals became a "sister shelter" with Nowzad back in 2017.
"The Potter League has been proud to be able to help bring attention and funding to our sister shelter, Nowzad, in recent years. Now we are able to help in yet another way, bringing dogs to Newport where they can find great new homes." Bread Shear, Executive Director of the Potter League said.
Per Rhode Island law, the dogs will spend five days in isolation. After that time, they will be spayed or neutered and given all of their vaccinations before being put up for adoption.
"We are in a community with big hearts for all animals and these dogs may have come from far away, but I am certain they will be welcomed to the safety of Aquidneck Island like old friends. Accepting these dogs is just one of the many ways the Potter League is reaching out to animals in need, and we will continue to help whenever we are able." Shear added.
© WLNE-TV ABC6 / 2019