Dolphin stranded in Barrington cove euthanized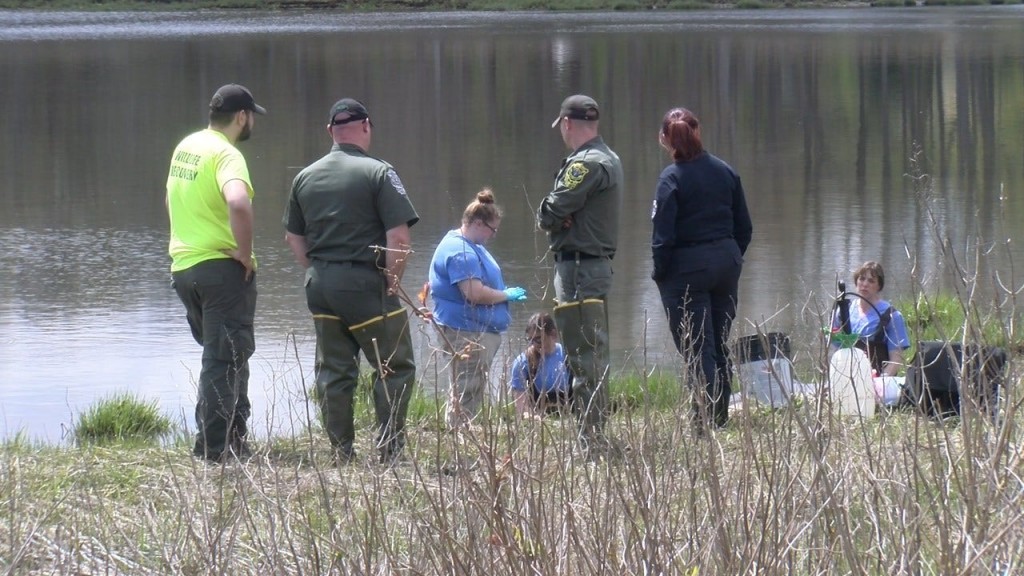 By News Staff
Email: news@abc6.com
Twitter: @ABC6
BARRINGTON, R.I. (WLNE) – A dolphin stranded in Barrington's Smith Cove was euthanized Wednesday after a rescue team responded to the scene.
Mystic Aquarium's Animal Rescue Team responded to the Smith Cove in Barrington around 12:30 p.m. Wednesday after reports of a male bottlenose dolphin stranded on the shoreline.
The Aquarium received a call just before 9:00 a.m. reporting a free-swimming dolphin in the cove, and another around 10:00 a.m. from the RI Department of Environmental Management saying the dolphin had become stuck in the muddy marshes along the shore.
"When we arrived on scene, the dolphin was pretty shallow in the water; wasn't able to move much," said Jen Flower, Mystic Aquarum Chief Clinical Veterinarian.
While settling into the shallows to rest is normal behavior for some marine animals, Flower said this type of dolphin is typically seen in deeper water off the coast, and that's what alarmed neighbors to the animal's appearance.
The team conducted a physical examination and blood analysis of the animal. The results of the tests revealed "weakening vitals and severe respiratory distress", a Mystic Aquarium spokesman said.
"Sometimes they'll occasionally be swimming through more shallow bays such as this one", said Flower. "However when they're sick as this animal was, they will tend to inhabit very, very shallow areas and tend to beach themselves."
Eventually, the dolphin was humanely euthanized by the response team.
"We gave the animal a little bit of a sedative to calm him down, and then we were able humanely euthanize him to make sure that he wasn't in any more distress", said Flower. "That was the best thing for the animal."
Mystic Aquarium's Animal Rescue Clinic responds to an average of 30 stranding calls each year – with the goal of rehabilitating each animal and getting them back out into the ocean where they belong. Anyone who sees marine wildlife that looks like it's in trouble should give them a call.
"We feel as though you can never be too safe," said Flower. "We're happy to take their calls and kind of talk them through what may be normal and what may be abnormal."
The dolphin will be transported to Mystic Aquarium for a necropsy and further analysis.
©WLNE-TV / ABC6 2019