DOT to receive $1M in federal funds to fix Cranston bridge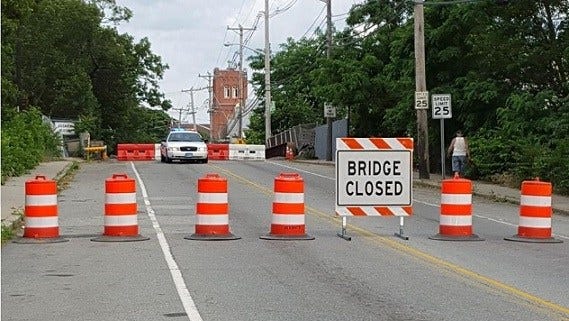 By The Associated Press
news@abc6.com
CRANSTON, R.I. (AP) _ Rhode Island's transportation agency is getting $1 million in federal funds to repair a structurally deficient Cranston bridge.
Democratic Sen. Jack Reed announced Monday the funds will accelerate repair work on the Park Avenue bridge.
It was closed in June after Department of Transportation officials deemed it a safety risk. It was reopened a month later but officials say it remains structurally deficient.
The bridge is above an Amtrak line near House Speaker Nicholas Mattiello's law office.
Mattiello has questioned why the department didn't fix the bridge sooner.
Gov. Gina Raimondo says the bridge has been structurally deficient for years.
She says more than 150 of the state's bridges are deemed structurally deficient and the state doesn't have the money to fix them all.
(C) The Associated Press 2015