Downed tree knocks down wires, causes traffic in Dartmouth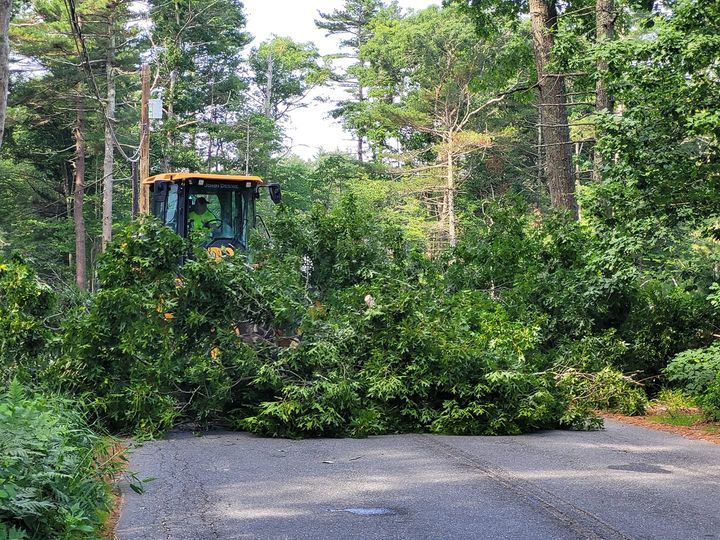 DARTMOUTH, Mass. (WLNE) — A downed tree knocked out power for some Dartmouth residents and caused traffic Friday morning.
Police said that the large tree fell over White Oak Run just before 10 a.m.
The Department of Public Works was able to remove the tree, but Eversource is still working secure some wires so the road can be reopened.