Dozens Homeless After Dartmouth Apartment Fire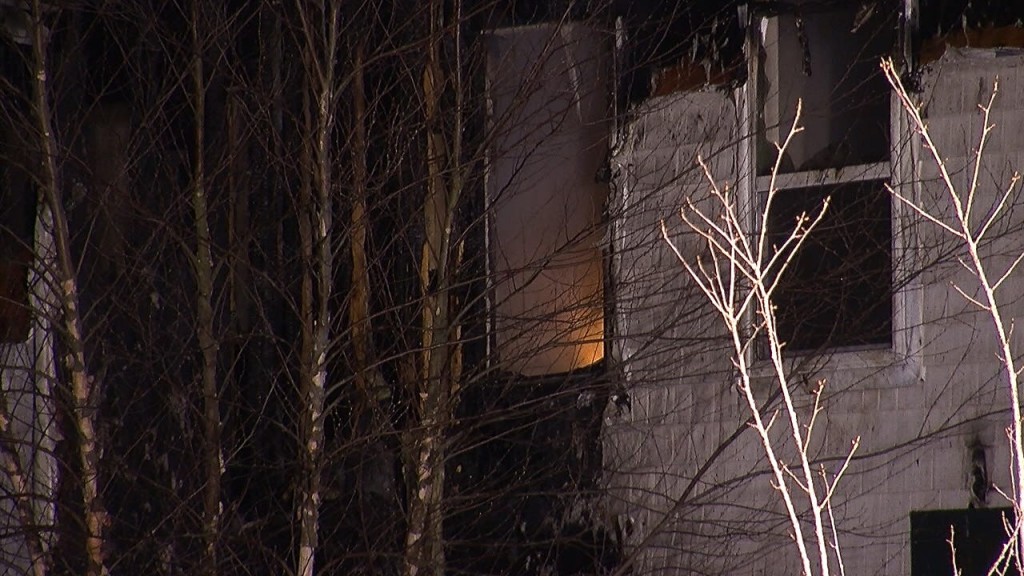 Families were forced from their homes Sunday as flames spread through a Dartmouth apartment complex in a matter of minutes.
Fire crews told us that apartment complex, where dozens were eating their Easter dinner, is a total loss.
People who live there said the most remarkable thing was how quickly the fire spread. When they evacuated, there was just a small flame and a little smoke. Minutes later, the entire roof of the building was up in flames.
Charred debris, some ash and smoke…that's what's left of Caitlin Fay's home at the Woods Apartment Complex in Dartmouth.
"I'm glad I'm safe and my daughter's safe, but I definitely had a lot of stuff that meant a lot to me inside," said Fay, like heirlooms from her mom who died last year.
Fay said she'll never get those back, but she's grateful she was able to escape her apartment when she saw smoke.
"I grabbed my keys, my daughter, her jacket, the cat and came out to my car and it was only smoke at that point," said Fay. But by the time she moved her car just across the parking lot, fire crews had arrived and the entire roof was up in flames, eventually caving in.
"Once it got up into the attic it spread quick," said Fire Chief Richard Arruda, "We tried to put a trench cutter in the roof to confine it, but it went right by that. Guys had to evacuate the roof immediately. We lost a ladder in the roof."
Fire crews had to evacuate for 15 minutes, because the fire was too dangerous to fight. Jim Ohlsen was eating dinner with friends in the complex when he saw the fire spread from one corner of the building.
"It was incredible," said Ohlsen, "You never seen anything like it. You've seen it on TV, but until you've seen it, the devastation and how quickly it moves. It's scary it really is."
Ohlsen's friends, who are getting married in a couple months, lost everything including things they need for their wedding.
Ohlsen said this isn't the way any of them expected to spend their holiday. "Awful on a holiday, on Easter when everybody should be together with family having fun and enjoying a nice Sunday."
Fire crews are still looking into how the fire started. But Sunday, they said it's not suspicious. Crews said no one was injured, but they hadn't been able to account for everyone who lives in the building yet.