Dozens protest closure of New Bedford firehouse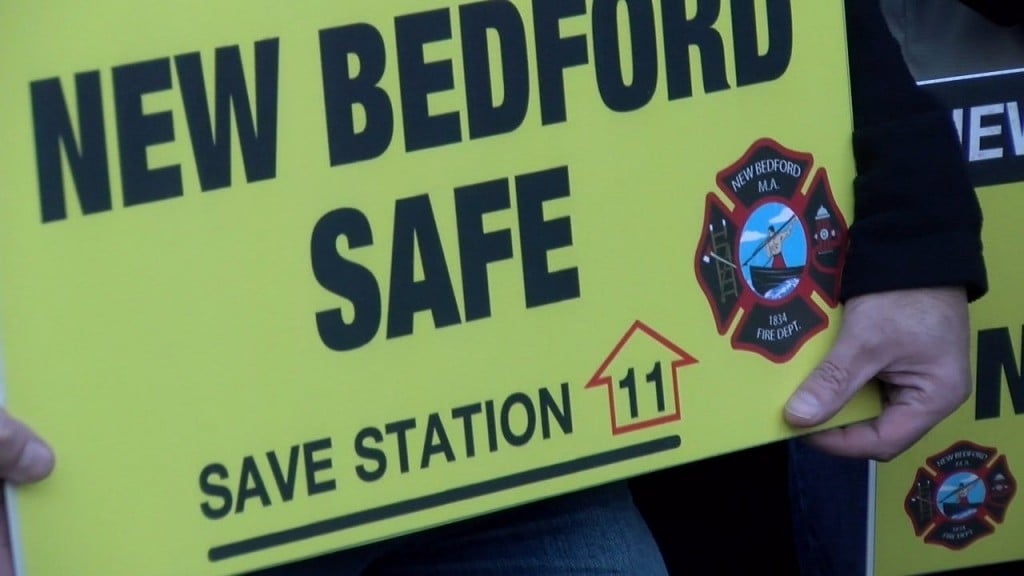 Twitter: @BComakABC6
NEW BEDFORD, Mass. (WLNE) – The decision to close down a firehouse in New Bedford is not sitting well with fire fighters and residents living in the area of that station.
Dozens rallied outside fire station 11 Wednesday night to protest the recent decision by Fire Chief Paul Coderre to close the station as a way for the city to save money.
They believe it'll put the safety of the public and firefighters at risk.
"This does not make the city safe," said Councilor at Large Brian Gomes. "This is going to jeopardize the public safety of the city."
This comes just days after the city ended its controversial blackout policy. Since 2009 the city's fire stations had been forced to close on a rotating basis all in an effort to save money.
Officials say there's been an engine out of station 11 since 1907 and they say shutting it down will leave residents and businesses on the peninsula vulnerable.
"Any fiscal woes that this department is said to be in, has been directly caused by the mayor and his unwillingness to properly fund and staff the department," said Local 841 President Billy Sylvia at a press conference Wednesday.
Engine 11 serves one of the main parts of the city's waterfront, including two schools, elderly and handicapped housing, densely populated neighborhoods, and two beaches.
"Does that sound like an area of the city where a station should be closed? With all of these things going on at once?" said Councilor at Large Ian Abreu.
The fire chief did not respond to ABC6's request for comment Wednesday.
In a statement last week he said the areas Engine 11 and Engine 6 service have a lot of overlap so it should not harm response time.
But just in the time ABC 6 was there Wednesday, Engine 11 had to respond to more than one 9-1-1 call.
"Seconds matter. The response to this neighborhood matters. The people of this neighborhood matter," said President of the Professional Firefighters of Massachusetts Richard MacKinnon.
Not far from this closed down station will be a new fire station on Brock Avenue, as part of the new public safety complex. However, it won't be finished until the spring of 2021.
"When we voted for the public safety center, there wasn't the caveat that once we started to get a structure up with some beams, this would shut down," said Abreu. "We're going to go for over a whole year with this closed?"
Resident Alfred Medeiros agreed, saying that the situation has him worried.
"I live right there, and I don't see why they should close this station until they finish that one," said Medeiros.
The department's water rescue boat, Marine 11, will also have to be relocated, taking it away from the two beaches in the vicinity.
"I live right in the middle of the two beaches, and it's a lot of tragedy sometimes – emergencies," said resident Cheryl Rupkus. "And without the station being here, we're vulnerable.".
In a statement Mayor Jon Mitchell simply said he supports the fire chief's original decision.
But city councilors and fire officials put the onus on the mayor, saying he has the power to override that decision.
©WLNE-TV/ABC6 2020