Dr. Nicole Alexander-Scott endorses Foulkes for governor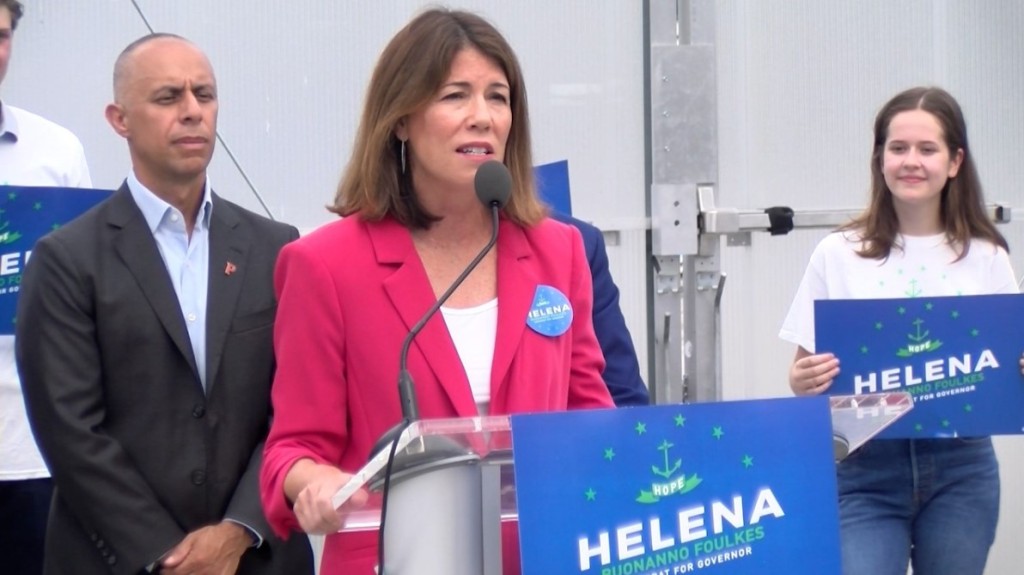 PROVIDENCE, R.I. (WLNE) — Former Rhode Island Department of Health Director Dr. Nicole Alexander-Scott has endorsed Democratic gubernatorial candidate Helena Buonanno Foulkes.
In a statement Monday, Alexander-Scott said, "Early on, I saw how critical it was to have a Governor with vision, integrity, a listening ear, and a willingness to be accountable.
Alexander-Scott served as Director of Health under former Gov. Gina Raimondo's leadership, and then Gov. Dan McKee when he took over. She stepped down from the position earlier this year. 

"I'm not surprised you know she's never been a big fan of mine, but it gives me a great opportunity to talk about where we were and where we are today," Governor Dan McKee said. 
 
Governor McKee, reacting to the news Monday, saying he believes the endorsement is taking away from the work he's done throughout the pandemic. 
 
"So that's just a distraction on the fact that we've reversed that completely, best vaccinated, lowest death rates as well as re-opening the economy in a way that was not on the table when I showed up," he said. 
 
He also took the chance to remind everyone how important it is to get your vote in on Tuesday. 
 
"This is about an election for the next governor in the state of Rhode Island and so I'm asking all my supporters to get out there and cast their ballot tomorrow then join me for the celebration in providence when the numbers get in," the Governor said. 
"Rhode Island needs change and needs new leadership. Helena Foulkes is the leader Rhode Island needs," Alexander-Scott added.
 There are 395 polling places throughout the state to get your vote in Tuesday, stick with ABC6 news for all of those updates on primary day.  
The primary election will happen Tuesday, Sept. 13.