Drag queen story time at Fall River library draws hundreds of supporters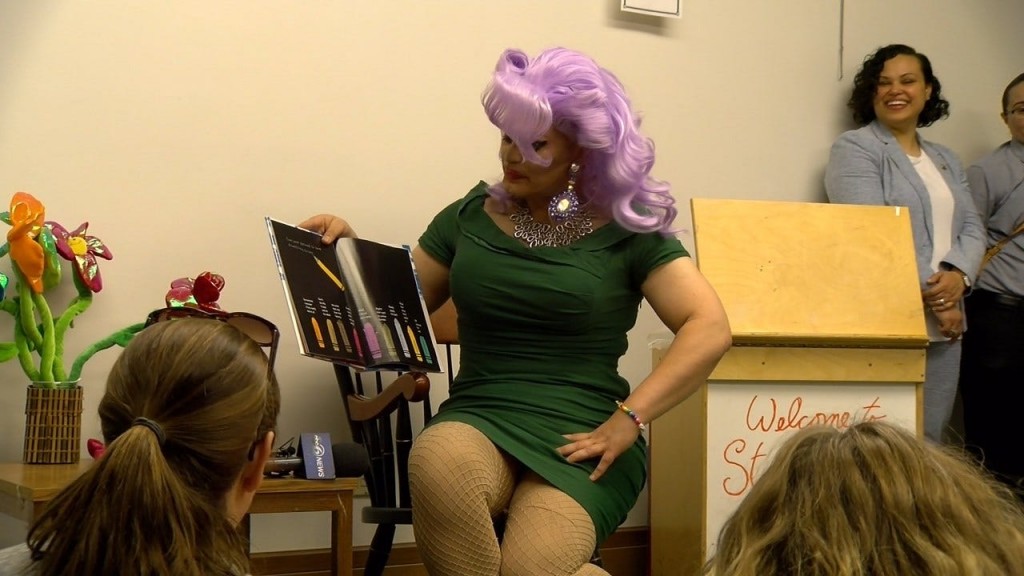 By: Amanda Pitts
alpitts@abc6.com
@APittsABC6
FALL RIVER, Mass. (WLNE) – Peaceful protests took place outside of Fall River Public Library Saturday morning after the library kicked off LGBT Pride Month with their first ever Drag Queen Story Time.
Protestors America Needs Fatima and Baptist Temple Church stood outside of the entrance to the library, with signs condemning the event and led prayers throughout an hour.
"We are not against them as human beings, we accept them, but we just can't applaud them. They're indoctrinating, systematically our kids, into another culture that can be very dangerous," said Baptist Temple Church Pastor Michael Johnson.
Dozens of counter-protestors rallied outside the library as well, in support of drag queen Naomi Chomsky.
"A person dressing up as a princess and reading a book. Why is that wrong and bad? I have no idea," said Katie Goldman of Fall River.
"Drag is a part of mainstream culture whether you like it or not," said Sam Bosworth of New Bedford.
Chomsky read two books to children, and the event was so popular, two extra readings were added.
Chomsky told ABC6 she was disappointed by the protests but wasn't surprised.
"This is the most wholesome event I've ever been asked to do, and this is also the event I've gotten the most flack for."
She said she hopes that the kids learned by meeting her, that it's okay to be different.
"Children can explore any identities they want, it's safe, it's wholesome, it's normal. No matter how you identify, your pronouns deserve to be respected, your identity deserves to be respected."
Fall River is holding their first ever pride parade Sunday, June 2nd from 12 p.m. to 4 p.m. at Government Center.
© WLNE-TV 2019