Driver facing charges after crashing in Westport while driving drugged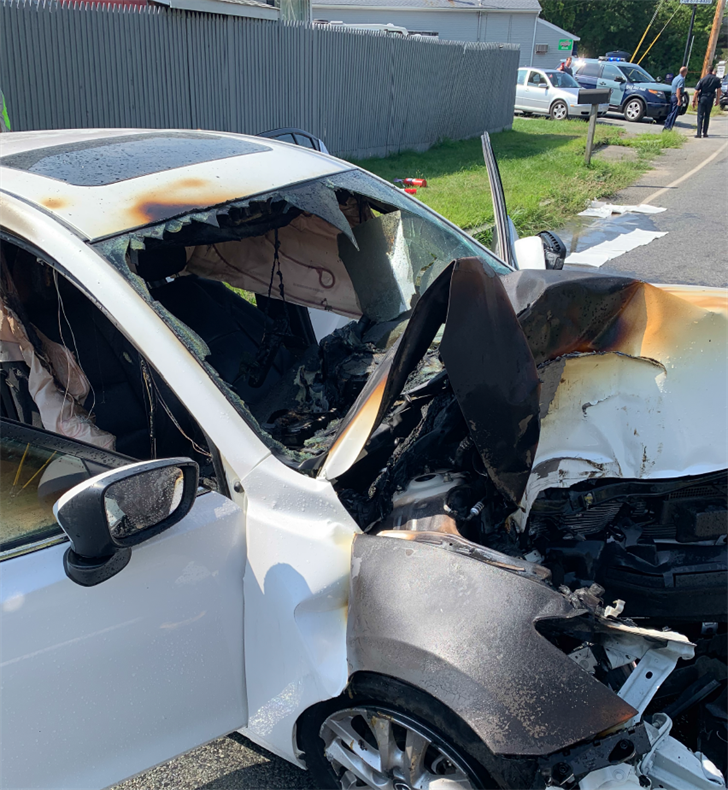 Twitter: @BComakABC6
WESTPORT, Mass. (WLNE) – A Dartmouth man is facing charges after he crashed his car during an overdose.
It was 10 o'clock Thursday morning when police responded to Old Bedford Road in Westport after multiple people had called about a car crash.
According to officials the driver, identified by police as Robert Moura of Dartmouth, had hit a utility pole, and then ended up back on the street – right in the middle of the road.
Witnesses told police the driver looked like he was hurt, as the car then began to catch fire.
A brave bystander actually ran over and pulled Moura out of the burning vehicle.
But life-saving efforts didn't stop there. Once the driver was out of the car, police – observing his physical state, realized he had likely overdosed, and they had to administer Narcan.
Police say once Moura had Naloxone in his system he regained consciousness.
Moura is facing charges of speeding, negligent operation of a motor vehicle, and an OUI.
WLNE-TV / ABC6 2019