Driver hospitalized after crashing into second floor of Norwich home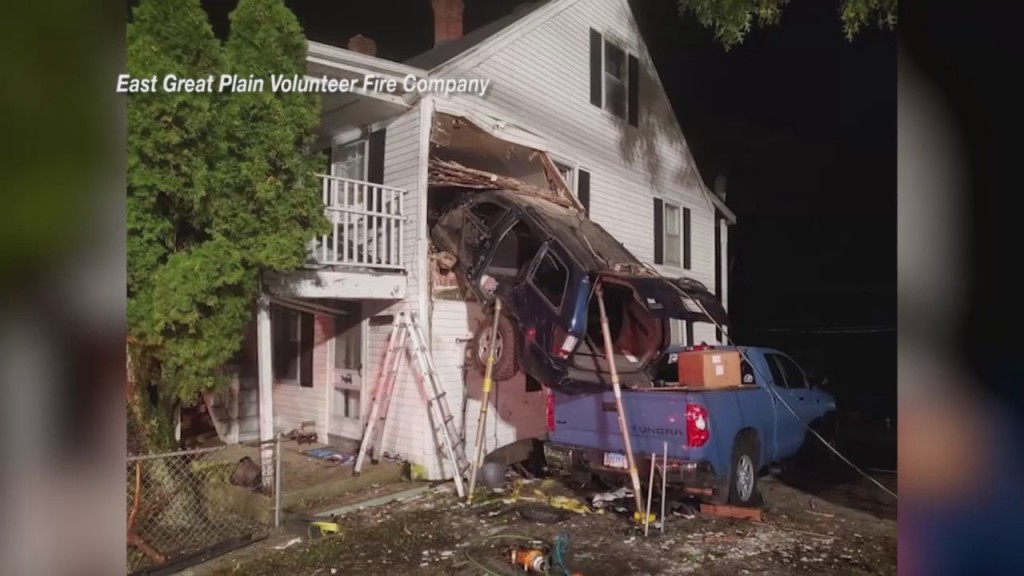 NORWICH, Conn. (WLNE)- The driver of a vehicle that crashed into the second floor of a Connecticut home has been hospitalized.
The Norwich Volunteer Fire Department said that the driver's Jeep ended up stuck on the second floor of the house with a power line resting on top of it.
A person inside of the home suffered a minor injury, while the driver was transported to a nearby hospital.
The cause of the crash is still being investigated.