Driver hurt after car crashes into tree in Lakeville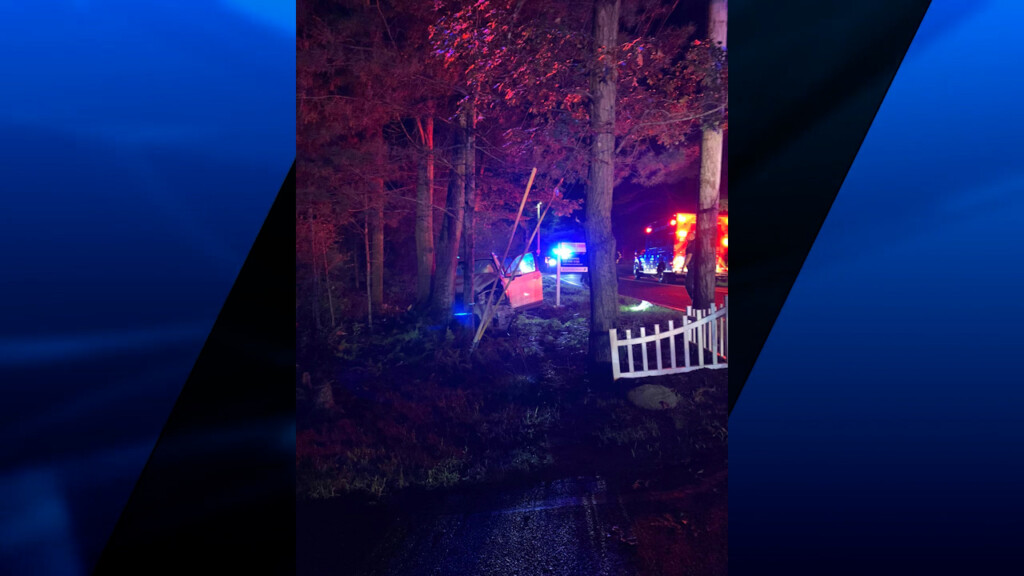 LAKEVILLE, Mass. (WLNE) — A woman was hurt after her car crashed into a tree in Lakeville, Massachusetts on Wednesday night.
Fire officials said a car went off road on Kingman Street in the area of Reed Farm Road around 10 p.m. The car collided with a tree and had had heavy front-end damage.
The department had to issue a recall for supplemental staffing, as crews were responding to a medical emergency at the same time.
The woman was brought to St. Luke's Hospital with injuries that were not appeared to be life-threatening.
The crash is under investigation.