Driver in fatal wrong way crash identified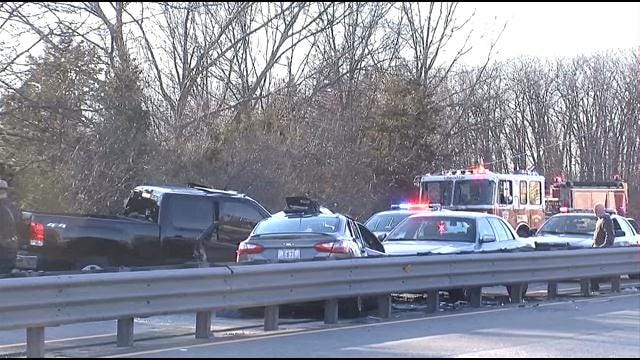 By: Alexandra Cowley
An 89–year-old woman from Warwick was killed in Lincoln Wednesday afternoon after driving the wrong way on 146 South. State Police say Marie Simone took the wrong on-ramp and headed into oncoming traffic on 146. Simone's car hit a pick–up truck head on. Rscue crews had to use the jaws of life to get Simone out of the car, but were not able to save her. The driver of the pick–up truck, 30-year-old Joseph Brophy of Burrillville, was transported to Rhode Island hospital with minor injuries.
This is just the latest in a series of wrong way crashes in the state. The Rhode Island Department of Transportation is working on a new signage initiative for more than 100 locations. 24 of those locations will have flashing 'wrong way' signs with automated warnings sent to state police and DOT.
Construction is expected to begin in the Summer and completed by the end of the year.
(C) WLNE-TV 2014