Driver seriously injured in crash that sparked U-Haul building fire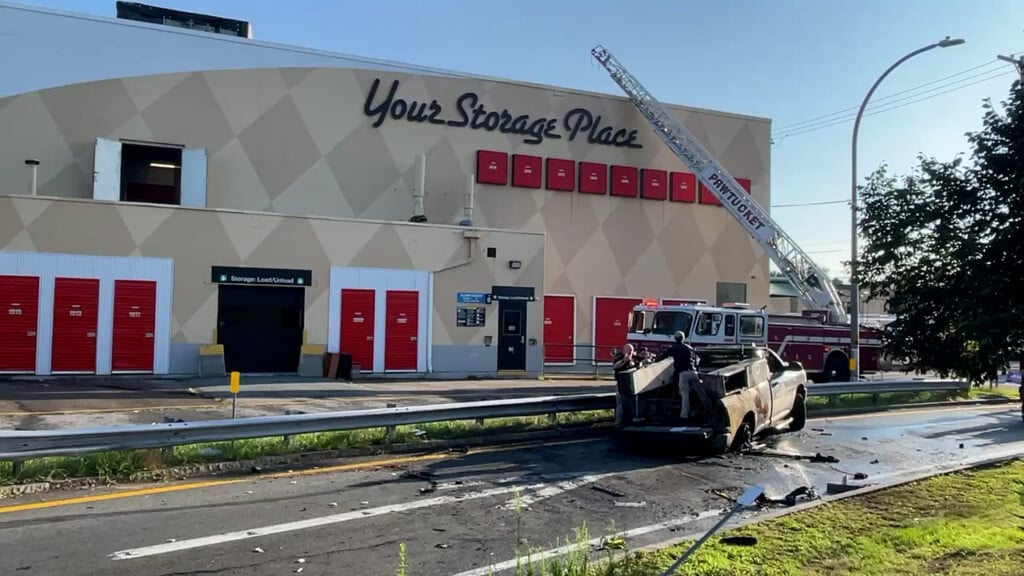 PAWTUCKET, R.I. (WLNE) — A fiery crash involving a pickup truck caused a U-Haul building in Pawtucket to catch on fire Tuesday.
The crash happened just before 6 a.m. on the off-ramp of exit 40 on Route 122 near Newell Avenue.
Police said the pickup truck crashed into a guardrail and went up in flames.
Debris from the bed of that truck landed on the roof of the U-Haul building, police said.
The crash caused the exit to shut down until just before 9 a.m.
The driver of the truck was taken to Rhode Island Hospital with serious injuries. No other injuries were reported.
Nearby businesses and residents living near the building were told to leave their homes shortly after the fire spread onto the U-Haul building. About an hour later, ABC 6 News crews on scene saw people start to reenter their homes again.
The fires caused heavy delays in the area. The exit ramp for exit 40 of Interstate 95 north was closed, which caused backups on the highway. Newell Avenue was closed off the highway as firefighters worked to control the flames.
In the hours after the fire was put out, the State Fire Marshal remained on scene investigating the scene of the crash.