Driver, Student Hurt in Rehoboth School Bus Accident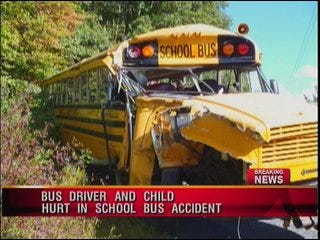 A school bus crash in Rehoboth this morning sent the bus driver and a child to the hospital with minor injuries, according to police.
Rehoboth Police report that the bus was taking 12 kids to Dighton Middle School when it veered off the road on Reynolds Avenue near the Dighton town line and hit a tree. The bus suffered heavy front-end damage and was towed away.
The driver and one child were taken to Morton Hospital in Taunton but their injuries are not life-threatening.
Police are looking for any witnesses to the accident and ask them to call police at 508-252-3722.