Driver under arrest after wrong-way head-on crash on Route 10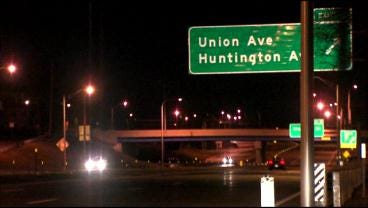 A head-on collision just around midnight Thursday.
State police say, a driver struck a vehicle near Westminster. Then, he hit another vehicle head-on south of Union Avenue on Route 10, while heading the wrong way.
The driver and the person in the vehicle he hit were taken to Rhode Island Hospital.
Officials say, the person hit has some broken bones but is in stable condition. And, the wrong-way driver has some cuts and bruises. He is under arrest for refusing to take a breathalyzer and expected to appear in court Thursday.
(c) WLNE-TV 2013