Drivers weigh in on 10 cent toll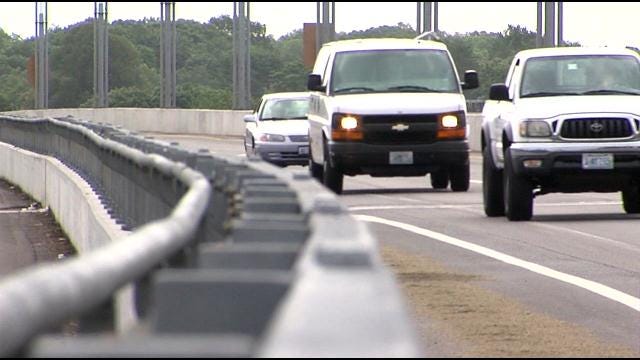 By: Melissa Toupin
State lawmakers will return to the Statehouse Wednesday to wrap up their session after a late night reversal on tolls for the Sakonnet River Bridge. After initially voting to delay them, last night lawmakers decided to bring them back. The toll fee with be $0.10 and could be in effect by August 19th.
"It's sort of hard to pay for something you've been getting for free for years," one resident told ABC6.
Last week the General Assembly decided to hold off on the tolls while a study was done. The Department of Transportation opposed that idea, saying the tolls needed to begin immediately to fund bridge maintenance and repairs. The RIDOT also warned that a bridge must be made a toll crossing while under construction, meaning if it was going to happen, it had to be now.
"That to not allow us the possibility of tolling now, would forever preclude that opportunity," said state representative Eileen Naughton, acting chair of the finance committee.
The 180 degree switch has left many drivers who cross the bridge on a daily basis outraged. They fear it will harm area businesses.
The tolls were originally set for $0.75 for Rhode Islanders with an easy pass and $5.25 for out of state drivers without one. While some call the flat dime toll nominal in comparison other fear it will lead to higher tolls in the future.
"I think there is definitely as concern that this is just the beginning and they are going to increase it little by little," said Jessica Manning of Tiverton.
Bridge and Turnpike officials call the tolls a smart move, but say the funds raised won't meet the need. The tolls are expected to begin August 19th.
(C) WLNE-TV 2013