Driving apps sending concert-goers through Mansfield neighborhoods, causing gridlock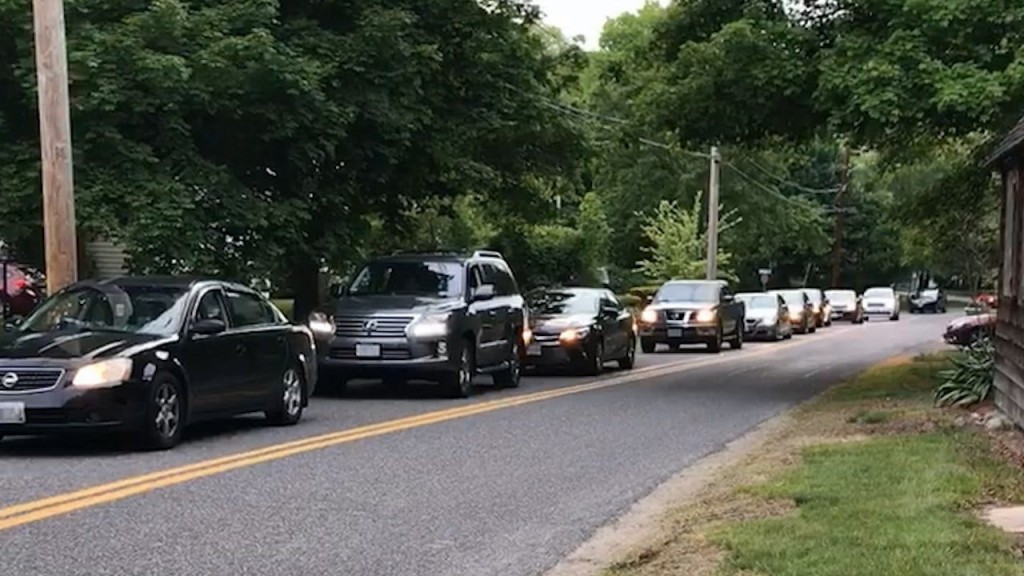 By: Kirsten Glavin
Email: kglavin@abc6.com
Twitter: @kirstenglavin
MANSFIELD, M.A. (WLNE) – Residents around the Xfinity Center are used to crowds and traffic after concerts get out, but they're now saying enough is enough after traffic was stopped, bumper to bumper in neighborhoods in Mansfield and in Norton.
But it wasn't just an inconvenience, some people coming from the concert were visibly drunk, littering, urinating in yards, and even driving the wrong way.
In home surveillance video obtained by ABC6 News, bumper to bumper traffic on Willow Street Tuesday afternoon is clearly visible.
One driver even makes a move on the wrong side of the road, and others, quickly follow.
"People driving the wrong way down the road, people urinating in people's yards, which is unacceptable," said Mansfield resident Jean Borque.
Jean Bourque, is one of many residents saying their side streets turned into 'party central,' before, and after a concert at the Xfinity Center Tuesday night.
"We had people knocking on our doors, asking if they could use our bathrooms. And when we said they couldn't they just urinated in our yard," added Borque.
"We did see one car that was creeping down along with the rest that tossed a beer can out onto my neighbors lawn," said another resident David Harting.
The problem, residents believe can be traced back to drivers using popular apps like Waze to avoid traffic on busy roads like 495 and 140.
A number of residents even brought their concert to a Mansfield town meeting, Wednesday night.
Selectman Michael Trowbridge said he hopes to figure out a solution to the problem and soon.
"They're anxious, as well as we are, to resolve the problem. And we'll have it resolved by the next meeting," said Selectman Trowbridge.
There are some signs pointing drivers down Willow Street from the Xfinity Center and Mansfield selectmen did mention taking those down Wednesday night.
ABC6 News learned the same issue happened in Norton as well their Police Chief said they hope to put up "no parking signs" and towing people, parked on residential streets.
©WLNE-TV / ABC6 2017