Dropkick Murphys perform at fundraiser for family of fallen Worcester Fire Lt. Jason Menard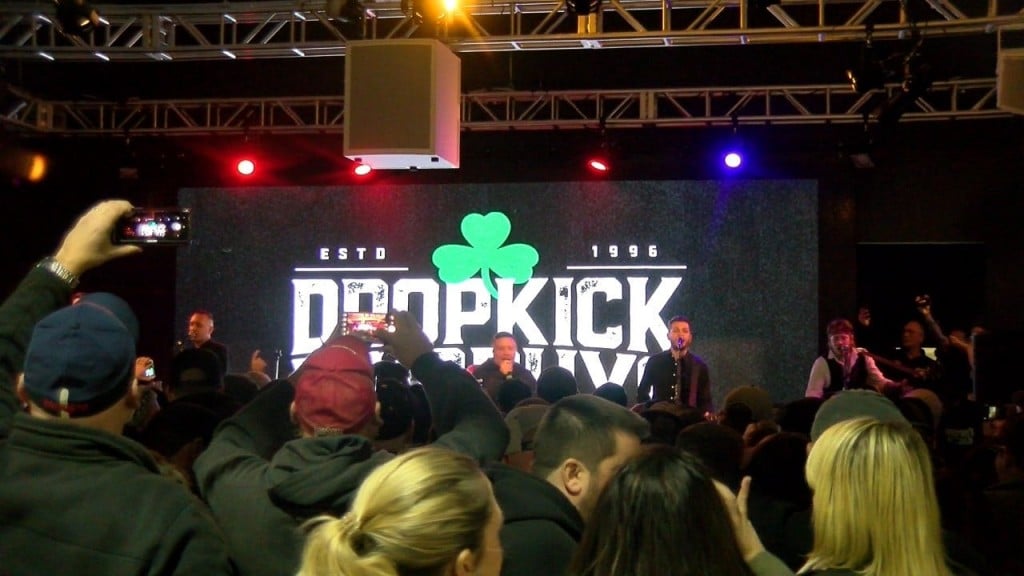 By: Ellie Romano
Email: ERomano@ABC6.com
Twitter: @ERomanoABC6
WORCESTER, Mass. (WLNE) – The Worcester community came together Friday night to raise money for the family of a fallen Worcester fire lieutenant.
Lt. Jason Menard died while fighting a house fire on November 13 while searching for a woman and child who were reportedly trapped in a burning home on Stockholm Street.
Before he died, Menard was able to save two of his fellow firefighters from the blaze.
Menard leaves behind his wife and their three children.
Community members are now making sure the family is taken care of.
On Tuesday, the Worcester Beer Garden announced the Dropkick Murphys would perform at Friday's fundraiser to help raise money for the family. Tickets sold out in under two hours.
Before the event started, $235,000 was raised for the family and thousands more was raised during the event.
"Our goal is to raise as much money as possible for the Menard family and support the family who just experienced this tragedy," said Alfredo Viera, a representative for the beer garden.
All of the money raised goes to the Menard family.
"This is needed so badly for my niece and the children," said Philip Johnson, the uncle of Menard's wife.
He said the family is touched by the community's support
"All the comradery and support is such a blessing. The family is so grateful," said family member Tami Lavallee.
The Worcester Fire Chief made a touching announcement before the Dropkick Murphys performed.
"Jason Menard is a hero, in every aspect of the word. We don't throw that word around lightly in the fire service. Jason Menard is a hero," said Chief Michael Lavoie.
A fund has been established for Menard's wife and children.
Donations may be sent to:
Worcester Fire Department Credit Union
34 Glennie St.
Worcester, MA 01605
Checks should be made payable to the PFFM Foundation c/o The Menard Children's Fund.
Online donations are also being accepted here.