Dry And Pleasant Through Thanksgiving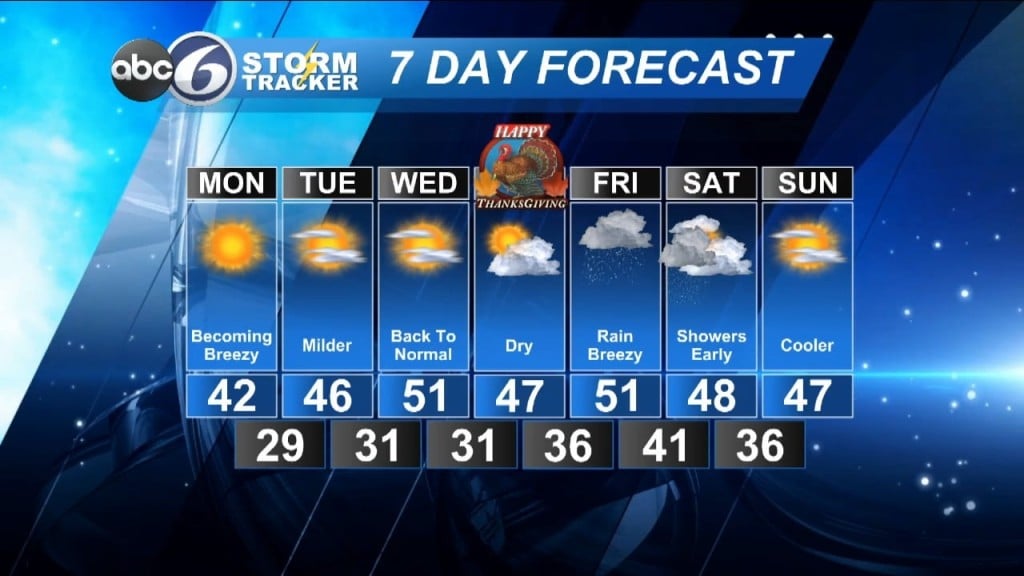 It was a blustery day today, but those winds slowly die down overnight and a cold night sets in with lows falling into the teens and low 20s!
Mainly sunny and dry conditions will prevail all the way into Thanksgiving with a slight moderation in temperatures that will come back to normal levels for highs by mid-week. However, when Friday rolls around it looks like a rainy day will take hold for all you black Friday shoppers that will last into early Saturday. Right now, it looks like the storm track is still being refined in our long range model guidance, but it does appear to me that we will be mild enough to support only rain for RI.
ABC6 Meteorologist Bill Gile, bgile@abc6.com