Dry Through Friday
Rain To Start The Weekend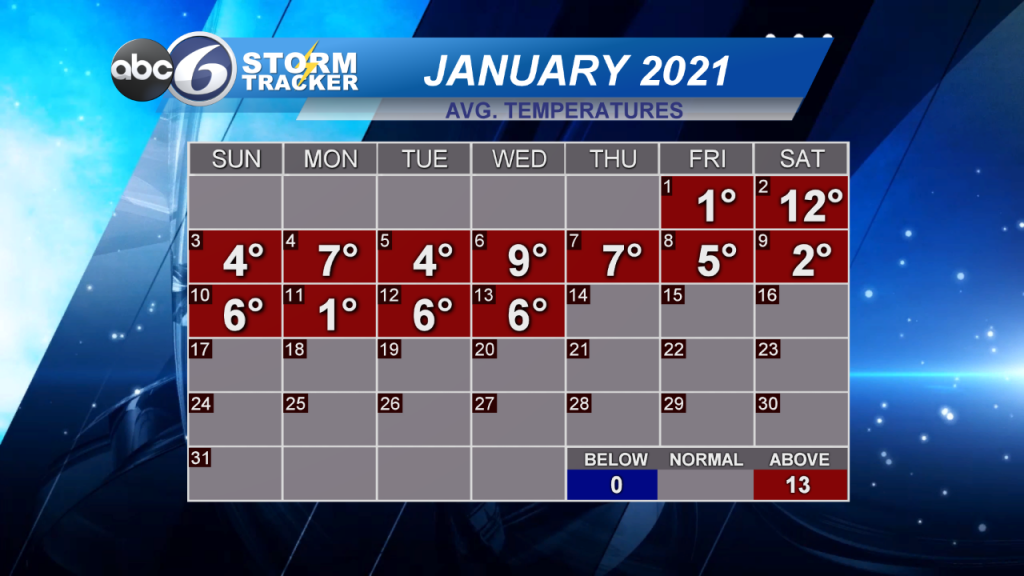 The run of above average days for the month has now reached 13 for 13. Dating back to the end of December, now 23 days straight of daily above average temperatures. (T.F. Green)
Tonight, cloudy and not all that cold for this time of the year. Around 30°
Thursday, mostly cloudy. A stray sprinkle or flurry, mainly North of Providence. Most remain dry with clouds. Another day with temps in the 40s.
Thursday night, cloudy. Low 30s.
Friday, a mix of sun and clouds. Mid 40s. Friday night, cloudy with rain late. Mid to upper 30s.
Saturday, periods of rain and breezy. Near 50°. Saturday night, breezy and cloudy early. Clearing late. Around 30°.
Sunday, sunny and breezy. Low 40s. Sunday night, partly cloudy. Upper 20s.
MLK Day, partly sunny. Around 40°.
Tuesday, storm system tracks South of our area, therefore another partly sunny day. Once again, temps right at 40°.
Wednesday, mostly sunny. Upper 30s to around 40°.
ABC6 Chief Meteorologist, Jeff Desnoyers
Email: jdesnoyers@abc6.com