Dry Through Midweek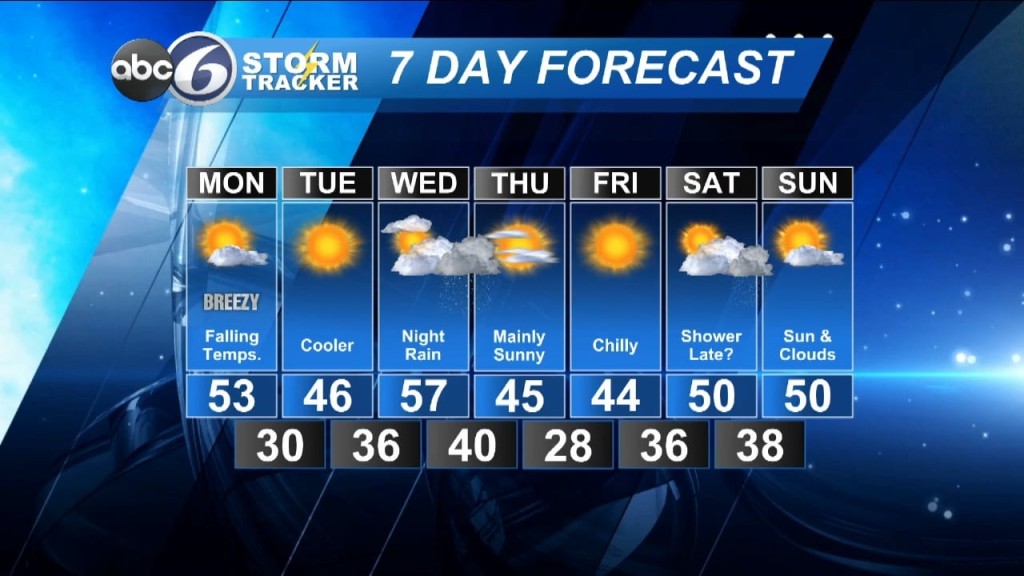 As of Midnight the rain has ended and clearing will be setting in toward daybreak Monday morning. Overnight temperatures have climbed into the upper 50s and low 60s for the midnight hour and they really drop off all that much as they will still be in the low 50s to start the day. Sunshine returns for Monday, although some cloudiness will pass by from time to time. However, expect temperatures to fall from the 50s by midday into the 40s for the afternoon.
Dry conditions will last through Wednesday afternoon with cooler readings on Tuesday before rebounding above average again for Wednesday as we close out November. Another round of rain is due in for Wednesday night. After that expect much cooler temperatures to finish the work week before we start
to warm again into next weekend.
ABC6 Meteorologist, Bill Gile