DUI charges dropped against Worcester Bishop McManus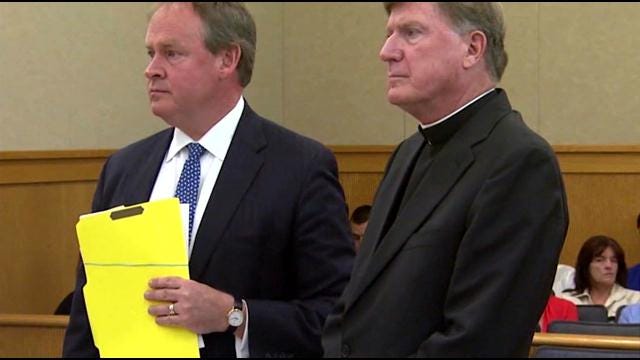 By: Alexandra Cowley
The DUI charges against Worcester Bishop Robert McManus were dropped in a Washington County court room Tuesday. McManus had pleaded guilty in traffic court to refusing a breathalyzer test in exchange for a clear record. This was the Bishop's first offense.
Bishop McManus was arrested in Narragansett at the beginning of May for hitting a car and taking off. The police report describes him as having blood shot eyes and smelling of alcohol.
McManus was not in court on Tuesday when his attorney, William Murphy, was granted his clean record.
"He's sorry, he is remorseful for what has occurred, and
again he's apologized to everybody for this, and you know it's behind him and
the Bishop is going to move forward," said Murphy outside court.
The Bishop has not received any disciplinary action from the church.