Dunkin' officially announces they will not renew naming rights for the 'Dunk'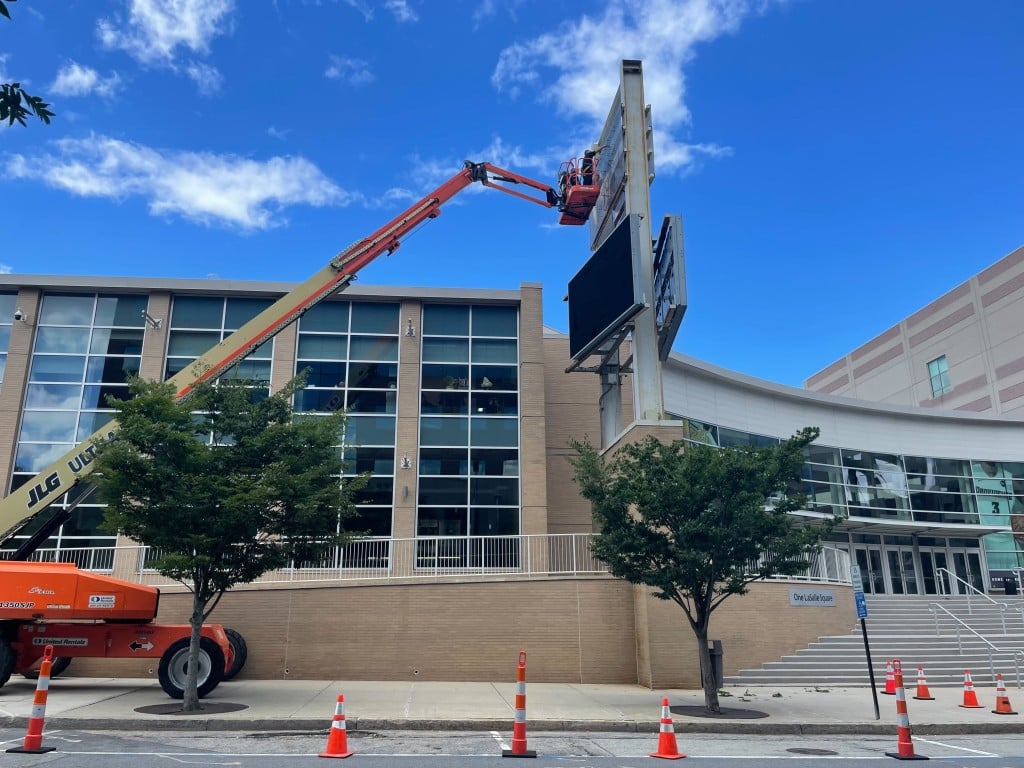 PROVIDENCE, R.I. (WLNE) — Dunkin' has publicly acknowledge they will not have the naming rights for the be now former Dunkin' Donuts Center.
The Massachusetts-based company issued a statement on the same day crews were seen removing signage from the center.
"Dunkin' has made the difficult decision to not renew its naming rights partnership with the Rhode Island Convention Center Authority," a Dunkin' spokesman said in a statement.
"We are incredibly proud to have served as the namesake of The Dunk, as it has become affectionately known by hundreds of thousands of fans from across the country, for the last 21 years. This arena has evolved into one of New England's premier entertainment hubs, and we are thrilled to have been a part of so many of its iconic moments," the statement continued.
The Convention Center Authority is scheduled to meet Thursday and there is an item in executive session for the Board Chair to "execute the naming rights agreement."
All indications is that the naming rights will go to Amica Mutual Insurance, a Lincoln-based company.
Earlier this month, an Amica spokesman acknowledge they were in discussions with the authority for the naming rights.
It was also discovered Amica filed for a trademark for the "Amica Mutual Pavilion" or AMP for short.
No official announcement has come down from the Convention Center Authority at this time.