Durfee Basketball Player Overcomes Handicap with Talent and Humor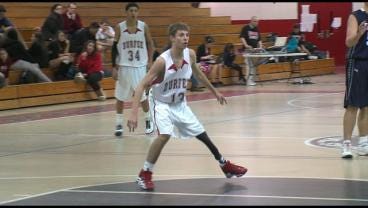 Durfee High School senior guard Alex Ried was born without a shin bone. His parents made a bold decision to amputate at the knee when he was nine months old.
Alex plays basketball and tennis for the Hilltoppers and his story inspires with his determination and his humor.