Durfee High School closes after pipe bursts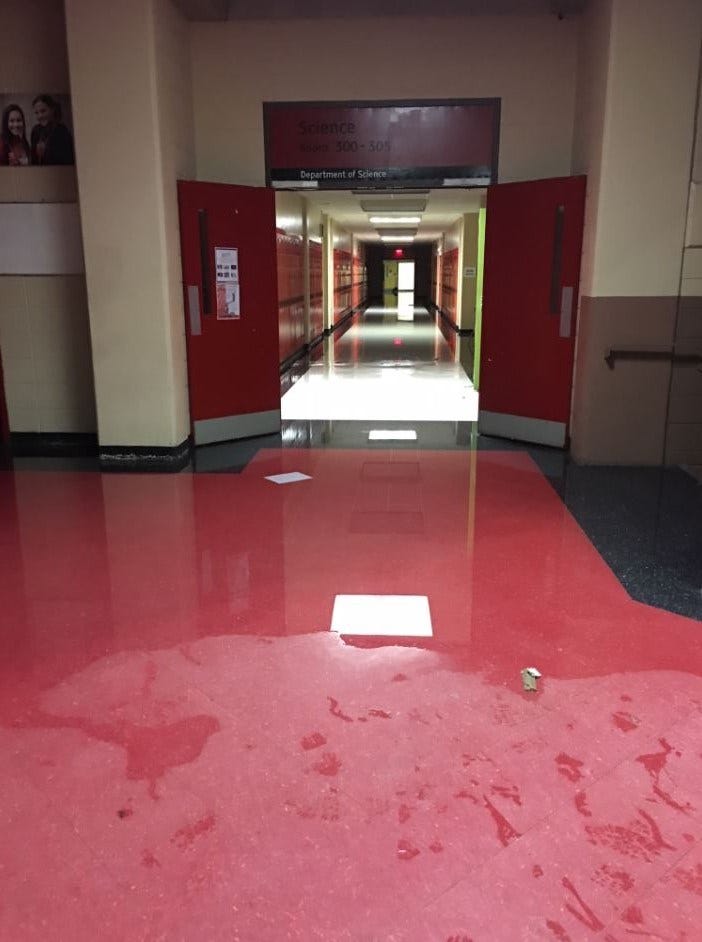 By: Chloe Leshner
cleshner@abc6.com
@cleshnerabc6
FALL RIVER, Mass. (WLNE) — Students at Durfee High School in Fall River got to stay home today after a pipe burst early this morning, sending tens of thousands of gallons of water flooding through the building. The record low temperatures we just experienced are surprisingly not to blame here.
The pipe that burst is the original and has been in the building since the 1970s. The superintendent says problems like this are hard to avoid when the building is so old and that its time for a new one.
Puddles fill hallways and classrooms at Durfee High School after a decades old pipe finally burst, causing extensive damage to more than a dozen classrooms and offices.
"We had a catastrophic failure of a fire pipe," says Matthew Malone, the superintendent of Fall River Schools.
The superintendent not mincing his words, saying this building is riddled with problems.
"It is the worst designed high school in America. We need a new Durfee High School. Today's events are just another example of why," he says.
And he's not alone in his thoughts. A former student says anytime it rained water would come through the ceiling and her class would have to pack in with students in another room.
"We were bounced around a lot to try and make accommodations for things to work," says Alexis Anselmo who graduated in 2015.
Plans for a new high school are well underway and the school department hopes to have a referendum on the ballot for March's special election. But there is one thing holding city counselors back.
"The cost is unknown so the concern that counselors have is that we want to know what the cost will be to our taxpayers before this is something that we put on a ballot," says City Council President Cliff Ponte.
Ponte says it's a matter of finding a plan that works for everyone.
"As equally important as it is for a new high school, it's equally important to make sure we do it in a way that's cost effective to our community," he says.
The school will also be closed tomorrow and officials are still assessing whether they'll be able to open on Friday.
The City Council will be discussing the plans for a new high school at their next meeting.
(C) WLNE/ABC 6 2018