Duxbury mother makes first court appearance after strangling children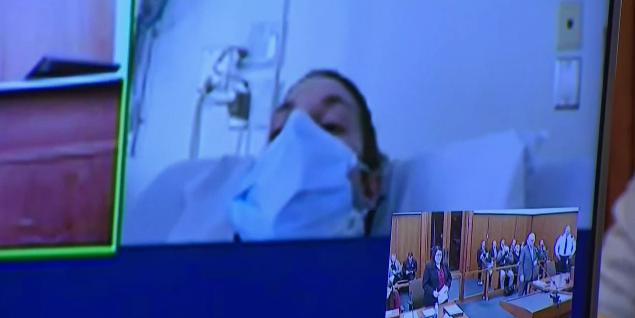 DUXBURY, Mass. (WLNE) — The Duxbury mother charged with killing her three children appeared in court today from her hospital bed.
Lindsay Clancy is still recovering after she jumped out the window of her home.
Prosecutors said she strangled her three young children with exercise bands.
Prosecutors today said they believe Clancy was in a sound state of mind when she killed her children.
The defense attorney for Clancy said he plans to argue she was overmedicated.
According to court documents, Clancy's husband found her in the snow with cuts on her wrists and neck.
Two of the three children were already dead when Clancy's husband found them. Their 3-month-old died later in a Boston hospital.
A probable cause hearing has been scheduled for early May.