Multi-vehicle crash cleared on Route 6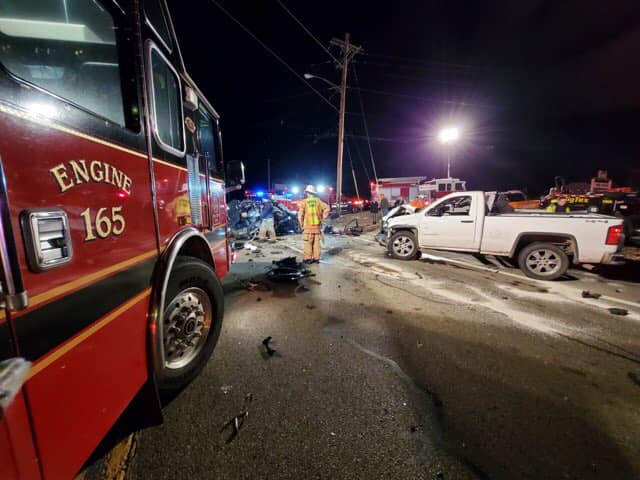 KILLINGLY, C.T. (WLNE) – Rescue crews cleared an accident on Route 6 at Cucumber Hill Road on the Rhode Island-Connecticut state line.
The accident involved multiple vehicles which resulted in one victim having to be extricated and flown by Life-flight. This person is said to have had serious injuries.
Several other people were transported for non-life threatening injuries.