Early morning drug deal leads to shoot out in Fall River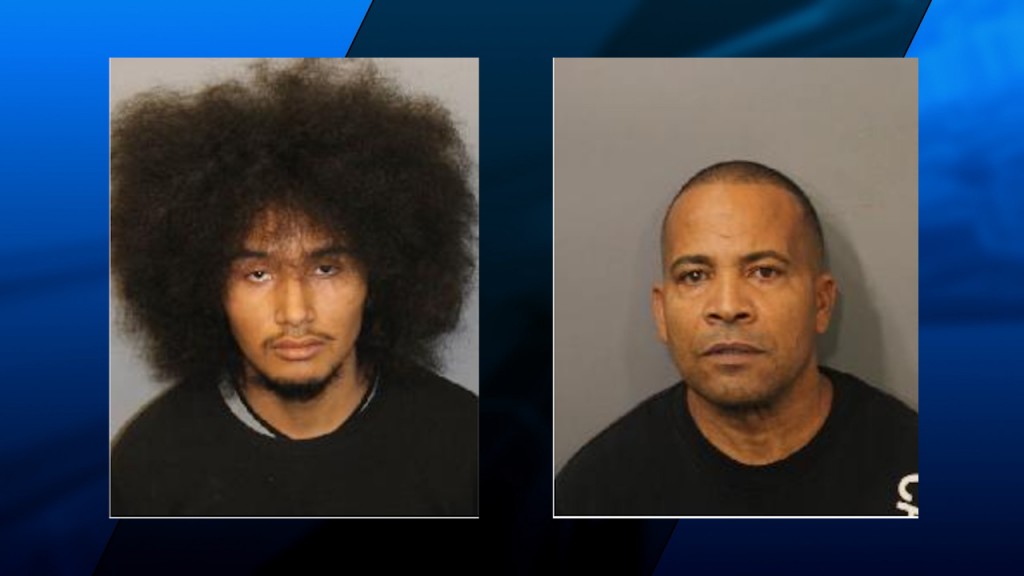 FALL RIVER, Mass. (WLNE) – Two Fall River men were arrested Monday after a shooting on Washington Street.
Police received a report of a shooting around 8:40 a.m., where a man described as a "light-skinned Black man" with puffy hair, wearing  a black zippered up sweatshirt was observed running from the scene.
According to Fall River Police Lieutenant Jay Huard, the shooting took place after an attempted armed robbery during a drug deal.
Police said they found 56-year old Hugan Thompson near a gray-colored SUV parked across the street from Untouchable Kutz, with two other men. They were able to identify him as the shooter and confiscated a Glock 35 firearm, which Thompson surrendered without incident. Thompson also provided his MA License to Carry Class A Large Capacity card.
Officers located 22-year-old Kenneth Smart, who fit the description of the man fleeing the scene, walking on the sidewalk of South Main Street.
Smart was arrested after officers found he had a black revolver style BB gun, four empty Jim Beam nip bottles, and a large hunting knife on him.
Investigators say that Thompson had arranged to sell marijuana to Smart.  During the exchange, Smart said to Thompson, "This is a robbery" as he held onto what officers now know to be a BB gun inside of his backpack.
Thompson then drew his own weapon from his waistband and told Smart to put the gun down.
Smart then fled from the scene as Thompson chased him across the street, firing ten rounds from his Glock 35.
Thompson was charged with discharging a firearm within 55 feet of a dwelling, assault by means of discharging a firearm, and possession to distribute A Class drug.
Smart was charged with armed robbery.
©WLNE-TV/ABC6 2020